'One of One'- Tommy Lloyd Reveals the Only Program He Wanted To Leave Gonzaga Bulldogs For
Published 04/17/2021, 5:30 PM EDT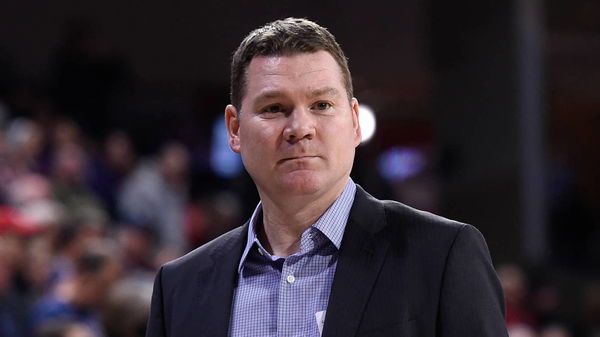 ---
---
The Gonzaga Bulldogs will have to deal with a lot of changes ahead of the 2021-22 NCAA season. Not only are they losing top players like Jalen Suggs, Drew Timme, and Corey Kispert to the NBA Draft, one of their key assistants is also leaving them. Tommy Lloyd has served beside Mark Few for almost 20 years in Gonzaga, but is now heading to the Arizona Wildcats.
ADVERTISEMENT
Article continues below this ad
But was Arizona the place he always wanted to go to? Which job enticed Lloyd the most before he made the decision to leave the team he built years of success in? Well, it ended up being the job that Lloyd got right now, as Arizona was the place he wanted to go to.
ADVERTISEMENT
Article continues below this ad
"It's one of one and it's where I am at right now. The job interest nor whatever, me deciding to leave, to me it was never a big deal. Because I never live in that world of hypothetical. Where do you go to coach? What's the best job in each league? I never thought like that. I thought I'm at Gonzaga, how cool is that? I'm going to bust my butt and do the best job for Gonzaga and what happens, happens."
Gonzaga Bulldogs: Will they regret letting Lloyd go?
The Gonzaga Bulldogs have a major reshuffle to deal with this season. That is even sadder considering how this team was one win away from being unbeaten national champions. However, a lot of changes are taking place at the program that Mark Few has to contend with.
ADVERTISEMENT
Article continues below this ad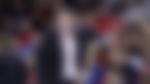 Lloyd helped build the Gonzaga team that we have seen in the NCAA Tournament over the last two decades. He was there for the big wins and all the close losses. It is quite unfortunate that he could never win one title with the team, but he will look to build something special in Arizona.
ADVERTISEMENT
Article continues below this ad
Mark Few and the others in Gonzaga have been dealing with transient change for years. But losing Lloyd will be one of the biggest blows the program has received in the last few years. But Gonzaga always bounces back, and that is what they will look to do now.