'Probably Don't Like Me': Iowa Hawkeyes' Luka Garza Dismisses Criticism Around Athleticism
Published 05/20/2021, 5:30 PM EDT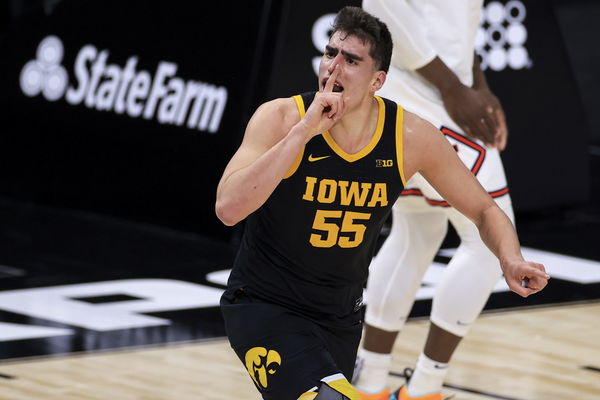 The Iowa Hawkeyes were one of the best NCAA basketball teams in the 2020-21 season. The most important reason behind their success was Luka Garza, who eventually won the National Player of the Year award for his performances.
ADVERTISEMENT
Article continues below this ad
In his last two seasons at Iowa, Garza was consistently one of the most dominating players in the country. However, before he became an offensive force, he had many doubters. Critics questioned his lack of athleticism and believed it would hold him back. Although Garza proved them wrong, there are doubts once again if he will be able to survive in the NBA.
But Garza has no problems with these naysayers. In fact, he is using that as motivation to work harder. "I love it!" Garza said. "I love to hear it. I love to see it. It's fun for me! They don't know it because they probably don't like me, but it's helping me. I have full confidence in myself that I can be an effective guy for any organization because I play hard as I can, I work as hard as I can."
ADVERTISEMENT
Article continues below this ad
Can Luka Garza continue his NCAA basketball success into the NBA?
Many players shine in the NCAA, but fail to make a mark in the NBA. Playing alongside the best players in the world in a much more physical and challenging environment isn't for everyone. So despite being the best at the college level, it isn't always easy to carry forward the success into the NBA.
ADVERTISEMENT
Article continues below this ad
Although the one-and-done draftees are the most in-demand players during NBA Drafts, four-year players like Garza can be a shrewd selection. He is already a mature player and is also a leader already. This experience will prove to be vital for him and other similar prospects.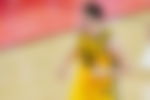 Garza will also be a good choice for almost every team in the league due to his skill set. Floor spacing even for big men, is a desirable trait and Garza excels at it. He shot 44% from three in his senior year with the Hawkeyes showing how NBA-ready he already is.
ADVERTISEMENT
Article continues below this ad
If given the appropriate opportunities, Garza has the potential to have a long career in the NBA. There are areas he needs to work on, and there is no doubt he will work on them. He will be one to watch for the 2021 NBA Draft.