'Ring Leader': Former Duke Teammate Hails Kyrie Irving For His Leadership Qualities
Published 03/26/2021, 4:00 PM EDT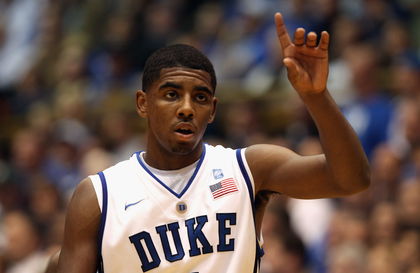 ---
---
The 2010-11 season was a special one for the Duke Blue Devils. No, they didn't win the NCAA Tournament that season, but the school had three special freshmen in Kyrie Irving, Tyler Thornton, and Josh Hairston, all of whom were star recruits coming off high-school. 
ADVERTISEMENT
Article continues below this ad
Duke had just won the 2010 NCAA Tournament and there were plenty of expectations on them heading into the subsequent season. That's when head coach Mike Krzyzewski recruited the highly talented Kyrie Irving from St. Patrick High School. 
As for the other two, Tyler Thornton landed in Duke upon graduating from Gonzaga College High School, while Josh Hairston went to Montrose Christian School in Fredericksburg, Virginia. Irving was a five-star recruit, while Hairston and Thornton were four and three-star recruits, respectively. 
ADVERTISEMENT
Article continues below this ad
The trio got along well right from the first day of their freshman season, and that's what laid the foundation for the Blue Devils to replicate yet another successful season in the ACC conference.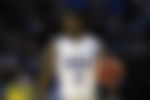 Tyler Thornton recounted how Kyrie Irving made everyone gel together
Kyrie Irving is now one of the best players in the NBA. His leadership trait is also commendable, a quality that's been sticking with him from his teenage days. If one needs a reminder, here's an excerpt from Tyler Thornton's recent chat with fellow Duke alum Andre Dawkins on his podcast. 
"[Kyrie Irving] with his personality, it was easy to get along with him and he was really the ringleader of us. Like making sure we did everything and was always together. He wanted to make sure we were always connected, and no man was left out, not," Thornton said about Irving. 
ADVERTISEMENT
Article continues below this ad
"For us, it was more so just the combination of all our personalities that allowed us to be able to kind of be in each other's space. When we came to the gym and we were in pickups, it was like all right at the end we gonna roll together and you know we're gonna have each other's back," he added. 
The special connection between these freshmen helped Duke maintain their winning momentum from last year. Kyrie Irving went off in his first season with the Blue Devils and averaged 17.5 points and 4.3 assists in 11 games. 
ADVERTISEMENT
Article continues below this ad
Read Also: When the Unstoppable Steph Curry Was Held to a Scoreless Night for Davidson Wildcats