Russell Springman's Incredible Journey: From Scouting Kevin Durant to Inspiring March Madness Cinderella
Published 03/27/2021, 3:05 PM EDT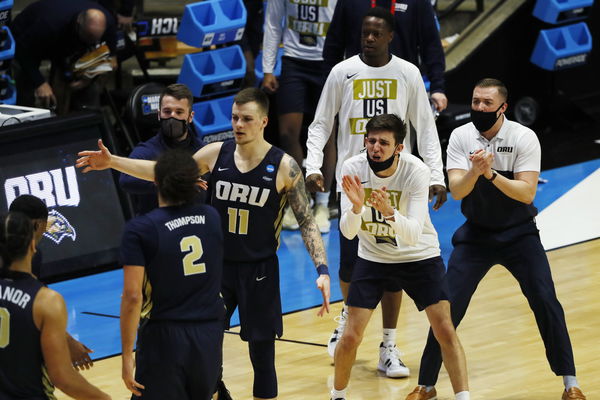 ---
---
The Texas Longhorns are one of the top teams in the NCAA, despite not having a March Madness title. They have produced over 30 NBA players, but just one of them has been an MVP in the league: Kevin Durant.
ADVERTISEMENT
Article continues below this ad
The 2007 Naismith and Wooden Award winner, Durant is the best player to have donned a Texas jersey. But who was responsible for scouting such a talent?
Russell Springmann, a former assistant with the Longhorns, first saw Durant when he was in high school. Despite not confirming with his Head Coach Rick Barnes, Springmann offered a scholarship to Durant. The National Christian Academy blew away Springmann with his promise from a young age.
ADVERTISEMENT
Article continues below this ad
Barnes assumed Durant would consider their offer. "Don't worry. He'll forget about it," he said.
But later, when it was time to make a commitment, Durant remembered how Springmann showed faith in him before anyone else.
So he rejected North Carolina and UConn to join Texas. Although he wasn't able to lead them to a title, Durant won both Naismith and Wooden awards and became a Longhorn legend.
From scouting a future MVP to scouting future March Madness heroes
After leaving the Longhorns, Springmann had multiple stops before finally getting to Oral Roberts. Not soon after he got the job as the assistant, Springmann got to work and went to scout at an AAU tournament in Dallas.
That's where he first noticed Max Abmas. His shooting ability, combined with his game sense to use off-ball screens smartly, left Springmann impressed. He noticed what other coaches failed to see and brought him in.
While Durant immediately emerged as a generational scorer, Abmas didn't have the most explosive start to his career. In his freshman year, he averaged 14 points while shooting 36% from three. Decent, but not great. But this season he has got everyone off their seats.
ADVERTISEMENT
Article continues below this ad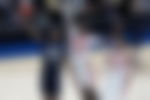 Averaging 24.6 points per game, Abmas is the NCAA's leading scorer this season. He is putting up those impressive numbers while shooting 52% from the field, 43% from three, and almost 90% from the free-throw line. But he didn't get a lot of attention since the Oral Roberts Golden Eagles play in the Summit League Conference.
So Abmas had the perfect response to his critics, by dropping 29 points in his first game against Ohio State to knock them out. He showed it's not a fluke by dropping 26 in his second game to beat the Florida Gators. He is leading his team on a Cinderella run in the 2021 March Madness and along with him, Springmann deserves credit too.
ADVERTISEMENT
Article continues below this ad