Shaquille O'Neal Explains How He Learnt a Lot Coming Off the Bench in His Freshman Season at LSU Tigers
Published 04/30/2021, 11:06 AM EDT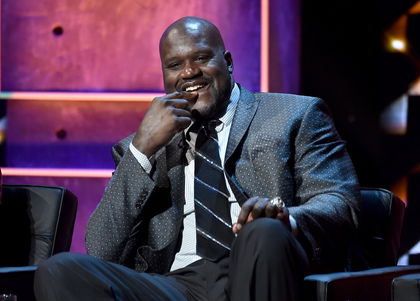 ---
---
Nowadays, high school players are finding new avenues to avoid college and going pro early. Back in the day, players would stay in college for atleast 3-4 years as they would slowly climb the pecking order and learn a lot before entering the NBA. Hall of Famer Shaquille O'Neal, who also went through this, recently shared his experience.
ADVERTISEMENT
Article continues below this ad
After being recruited by multiple colleges, Shaq joined the LSU Tigers. In his first season, he mostly came off the bench. But there were no complaints about it from him.
"I didn't start my freshman year," Shaq said in a recent interview. "Got some PT, but I just learned the game. I learned that the doubles coming. I learned where to make the passes, I learned how to make impact, and I learned how to put on a show."
ADVERTISEMENT
Article continues below this ad
Shaq debuted for the Tigers in the 1989-90 season. Back then, they had Mahmoud Abdul-Rauf leading them on offense, while Stanley Roberts started as the center. So not only did Shaq come off the bench, but was also barely involved on offense. Despite that, he made the most out of his time and learned the ropes from his upperclassmen.
Shaquille O'Neal: Benched in his freshman season, beast in his sophomore season
In his freshman season, Shaq averaged 13.9 points and 12 rebounds per game. Although those are still impressive numbers, it was merely a demo of what he could do when given the keys. With both Abdul-Rauf and Roberts departing in 1990, he was the best player on the Tigers entering the 1990-91 season.
ADVERTISEMENT
Article continues below this ad
Coach Dale Brown entrusted Shaq, and he repaid his faith. O'Neal averaged a ridiculous 27.6 points and 14.7 rebounds per game while shooting 62% from the field in his sophomore season. Along with his contributions on offense, he was a monster defensively too. He averaged an astonishing five blocks per game and was a pillar in the paint.
Although he had a dip in his numbers in his junior year, it was also because his attempts went down. But in his three seasons, Shaq proved that there was no better player than him in college. So when he entered the 1992 NBA Draft, the Orlando Magic drafted him with the first overall pick without thinking twice. He put their organization on the map and went on to become a Hall of Famer.
ADVERTISEMENT
Article continues below this ad