Should Gonzaga Bulldogs' Jalen Suggs Be #1 Pick In 2021 NBA Draft Ahead of Cade Cunningham?
Published 03/19/2021, 2:20 AM EDT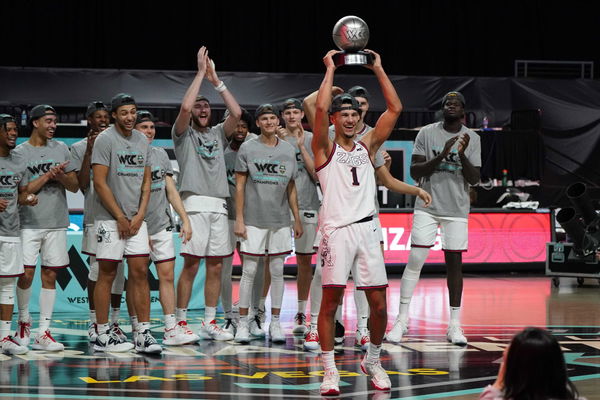 ---
---
Cade Cunningham is already considered a lock for the top pick of the 2021 NBA Draft Class. However, nobody should forget how talented the top end of this draft class is. There are five very talented players atop the draft class along with Cade. One of them is on one of the few undefeated NCAA teams in history.
ADVERTISEMENT
Article continues below this ad
That man is Jalen Suggs on the 28-0 Gonzaga Bulldogs. Suggs is their star player and expected to head to the NBA next season. While he is a top-three pick for many, NCAA analyst Seth Greenberg believes that Suggs should be looked at as a better pick than Cunningham.
ADVERTISEMENT
Article continues below this ad
"They've got Jalen Suggs. I think he's the number one pick in the draft. All due respect to Cade Cunningham, but Jalen Suggs. 6'4 and reminds me of Jason Kidd. Great vision, great feel, can shoot the three, can play downhill, great leadership skills, and great toughness."
The Jason Kidd comparison is a lofty one. While Suggs and Cade actually have a similar style, Cunningham is already a better defender and creates a size mismatch with most NBA guards. But Suggs may just develop to be the better-rounded player. Cunningham just has a better floor right now.
ADVERTISEMENT
Article continues below this ad
Cade Cunningham: Should Jalen Suggs be considered a better pick?
This is a tricky question to answer. Cade Cunningham is leading an underdog Oklahoma State Cowboys team to the NCAA Tournament. However, Suggs is the star on the best team in the country. Granted his supporting cast is far superior to Cunningham's, but their record should count for something.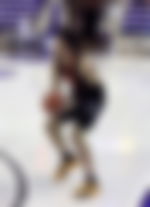 We saw Cunningham win Big 12 Player of the Year over Jared Butler of Baylor, who had a stronger team around him. These arguments are endless, but players that are better now don't necessarily stay that good or get even better throughout their career.
ADVERTISEMENT
Article continues below this ad
Jared Butler is a projected second-round pick, so is presumptive National Player of the Year Luka Garza. So, even if Cunningham is getting the recognition as the top pick, there is no reason to believe that Suggs couldn't develop to be as good, or surpass Cade over their careers.