'Successful Off the Bench': Iowa Hawkyes' Luka Garza Has a Surprising NBA Comparison for Himself
Published 04/12/2021, 5:00 PM EDT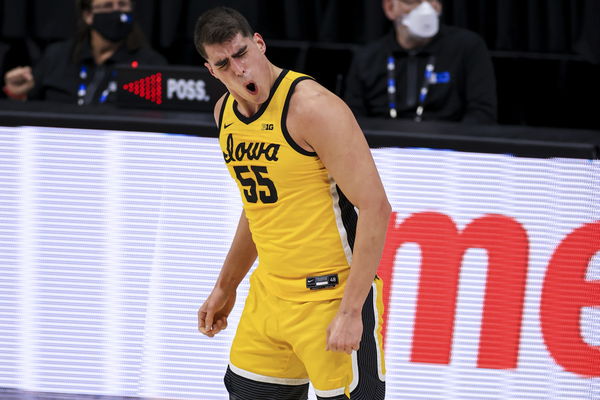 The Iowa Hawkeyes are going to lose their arguably best player of all time this offseason. Senior forward Luka Garza made his final appearance for Iowa during the 2021 March Madness. He is now is all set to enter the NBA in the upcoming Draft.
During a recent interview, Garza spoke about a couple of NBA players, who he believes play a similar role like him. He said, "I watched the Trail Blazers last night. The role Enes Kanter plays, he's very successful off the bench, averaging 12 and 12. He's very good. He's (good) offensively, can score every time down the floor. So I see myself on the block kind of similar to that.
"Nikola Vucevic is an All-Star, so I don't know if I see myself at that level. But his ability to stretch the floor and play in the post is something I see that's similar to myself, in terms of what I bring to the offensive end."
ADVERTISEMENT
Article continues below this ad
Iowa Hawkeyes' Luka Garza is a bit too humble
Garza's first comparison was a surprising one, since hardly any young player would compare themselves to a role player coming off the bench. But Garza showed his humility and is almost selling himself short too.
In his four seasons in the NCAA, he has shown a tremendous amount of talent, especially on the offensive end. Very few NBA big men have the skill set that he possesses.
The way he shoots from the perimeter is second to none, among big men. Garza shot 44% from three in his senior year, while averaging 3.2 attempts per game. Nikola Jokic, who is considered the best shooting big in the NBA, is shooting 42% from three this season, on 3.3 attempts per game.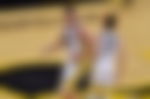 The NCAA three-point line may be ahead of the NBA's, but that similarity in numbers is no joke. It shows how the Hawkeyes star is perfectly ready for the modern NBA, where big men are expected to be shooters as well.
ADVERTISEMENT
Article continues below this ad
Where will Garza land in the NBA Draft?
The one-and-done culture in the NCAA has made teams almost repulsive to seniors entering the NBA. That will make Garza a less desired prospect, and he is likely to fall to the second round.
However, the talent he brings will help any team that gets him. He will be a steal for any team who drafts him, and he is going to be a player for the years.
ADVERTISEMENT
Article continues below this ad