'Thankful For the Doubters'- Luka Garza Responds To Criticism About His Transition to the NBA
Published 04/11/2021, 10:00 AM EDT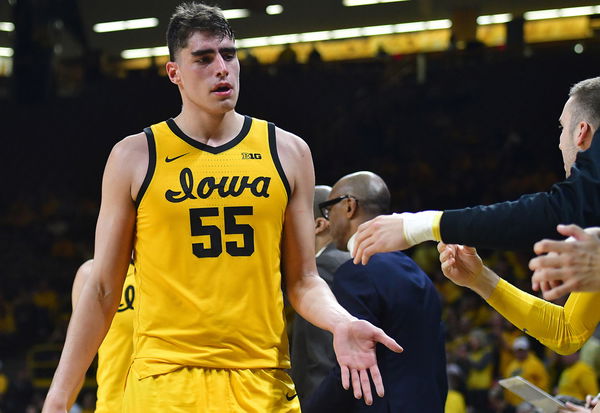 Luka Garza is the best player coming out of the current crop of college players in the 2021 NBA Draft. After all, Garza had a full sweep of all national awards in a historic season. However, now that he is graduating from the University of Iowa, Garza needs to shift his attention to the 2021 NBA Draft.
Garza is projected to be a second-round pick despite his college success. That has to do with questions about his potential and whether he has the athletic gifts to succeed at the NBA level. Garza is 'thankful for the haters' who are motivating his drive to succeed.
ADVERTISEMENT
Article continues below this ad
"Definitely. But honestly, it's something I've grown kind of used to. It's happened at every level. When I was in high school, no one really thought I'd be able to transition to the high major level. Everyone talks about my athleticism, lateral quickness, and my movement all this stuff. Obviously, those talks have continued now that I'm going into the NBA. So, I'm definitely going in with a chip on my shoulder.
"But I'm thankful for that. It provides me even more motivation to go into the off-season and work and I'm always a motivated guy. I'm thankful for the doubters who think I won't make it. Hopefully, I can prove them wrong."
Luka Garza: Will he have a successful NBA career?
ADVERTISEMENT
Article continues below this ad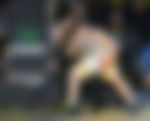 Luka Garza and his success in the NBA will be hard to gauge going in. We have seen the best player in college basketball be drafted as a second-round pick as recently as 2018. Jalen Brunson was drafted by the Dallas Mavericks with an early second-rounder.
ADVERTISEMENT
Article continues below this ad
However, Garza is projected to be drafted late in the second round. While this could change based on what a team needs after the draft order is finalized, it isn't looking the best for him. But him saying the doubt is motivating him is a good sign. He said it on the same show where his ceiling was questioned by Jay Williams.
Garza has the skill-set to be useful in the NBA. However, his defensive impact at the NBA level may take time to develop. Considering he is already 22 years old, many teams will be cautious with this pick.