'That's How We're Effective'- Iowa Hawkeyes Star Luka Garza Reveals What Drew Him Back For His Senior Year
Published 01/21/2021, 12:57 PM EST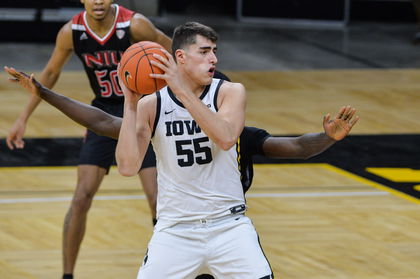 ---
---
Luka Garza is one of the best players in the NCAA this year. Many consider him a shoo-in for Naismith College Player of the Year. Especially after his loss to Obi Toppin last season.
ADVERTISEMENT
Article continues below this ad
However, Toppin turned that award into becoming a lottery selection in the 2020 NBA Draft, while Garza returned to Iowa for another season. That was odd to many, but others also understood, given Garza's projection as a second-round pick. Garza has openly revealed the reasons for his return to the Hawkeyes this season, and they are pretty solid.
ADVERTISEMENT
Article continues below this ad
"It's been amazing. Honestly, I'm just really lucky to be with such a great group of guys, and that's the reason I came back. To be a part of this team.
"When you look at our team, we have the most unselfish group I have ever been a part of. We move the ball around and that's how we're effective. I'm very lucky to be a part of this program and a part of this team."
Luka Garza: Why not go to the NBA?
Luka Garza may have his reasons to return to college basketball, but many still wonder why. He gave up the opportunity to sign an NBA contract to stay in college, which is unlike most players. He has given the basketball reasons for it, but that isn't where this story ends.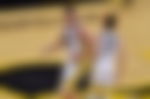 Despite his tremendous talent, Garza is not a highly touted prospect. Many assume that he has already reached his ceiling at the age of 22.
Along with that, Garza's numbers are often credited with being as spectacular as they are because Garza gets to dominate other players younger than him in college.
ADVERTISEMENT
Article continues below this ad
The game changes quickly in the NBA, and many scouts have assumed that Garza may not be able to go through that change.
While he definitely will enter the 2021 NBA Draft and have an NBA career, his longevity and success will always have this caveat behind them.
We have seen a former 'College Player of the Year' go in the 2nd-round in Jalen Brunson. Does the same fate await Garza? Only time will tell.
ADVERTISEMENT
Article continues below this ad