'Turnovers and Free Throws'- NCAA Analyst Explains What Caused Oral Roberts Historic Upset of Ohio State in March Madness
Published 03/20/2021, 11:07 AM EDT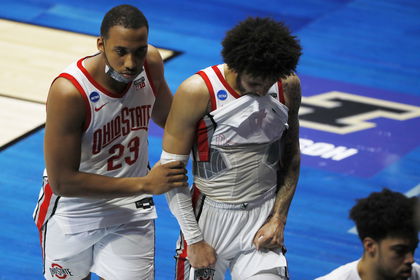 ---
---
March Madness is finally back. After missing out on the tournament in 2020, everyone is excited to see how this year's trophy shakes out. The classic fixtures of March Madness are the historic upsets that make the tournament unpredictable. We saw a whole host of those to start 2021, but none bigger than the Ohio State Buckeyes losing as the #2 seed to Oral Roberts.
ADVERTISEMENT
Article continues below this ad
While people try to predict upsets every year, over 95% of the people who made March Madness brackets this season had the Buckeyes beating Oral Roberts. People have scratched their heads over this #14 seed and this upset, but ESPN analyst Jay Bilas seems to have some answers.
ADVERTISEMENT
Article continues below this ad
"They are the best free-throw shooting team in the country. That was really the difference in the game. Oral Roberts made their free throws while Ohio State couldn't. Oral Roberts is also a very good turnover team, and they didn't turn it over that much and Ohio State was only able to get 6 turnovers. That is a -10 spread in turnovers for the Ohio State, as they had 16 turnovers and missed half their free throws."
March Madness: Off to a hot start on its return?
ADVERTISEMENT
Article continues below this ad
Everyone missed the annual extravaganza that is March Madness last season. It is one of the most exciting sporting events on TV and is the center of everyone's attention every March. Unfortunately, last year saw none of this as the COVID pandemic caused a shutdown of sports in March 2020, making the tournament miss a year.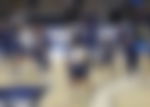 However, we are already back with a bang. Outside #14 Oral Roberts upsetting #2 Ohio State, we saw # 11 Syracuse beat #6 San Diego State, #10 Rutgers beating #7 Clemson, #11 North Texas beating #4 Purdue, and #12 Oregon State over #5 Tennessee. Even the Virginia Tech Hokies came close to pulling off an upset, but lost to the Florida Gators in OT.
ADVERTISEMENT
Article continues below this ad
We have some exciting games for day two of the round of 64 as well. The biggest game for people looking out for upsets should be #12 Georgetown facing off against #5 Colorado. Rick Pitino's Iona will also be in action and looking to upset the #2 Alabama Crimson Tide.