Unique Stats Foreshadows Historic NCAA Championship Win For Gonzaga Bulldogs As Duke and Kentucky Miss NCAA Tournament After 45 Years
Published 03/13/2021, 12:00 PM EST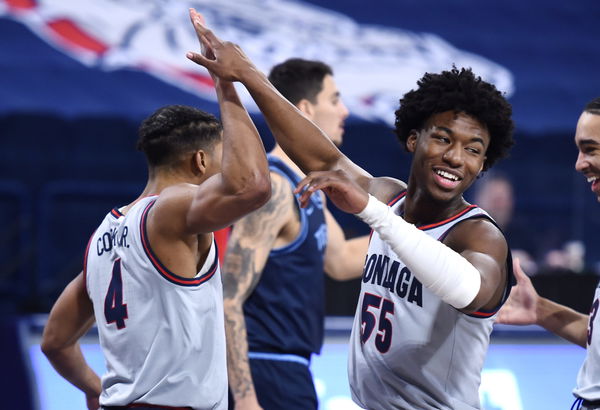 ---
---
The Gonzaga Bulldogs are easily the best team in the nation this season. While many wondered if the Baylor Bears may be better, they have lost two games this season and don't look as hot as the Bulldogs. The Bulldogs have cemented the spot as the top team in the nation all season and have done so by not losing a single game thus far.
ADVERTISEMENT
Article continues below this ad
Meanwhile, on the other end of the success ladder, the Duke Blue Devils and the Kentucky Wildcats have failed to make it to the NCAA Tournament this season. The last time both these team's missed the NCAA Tournament was in 1976. That year's title was won by the Indiana Hoosiers.
The last time Duke and Kentucky missed the NCAA tournament was in 1976. That was the last time there was an unbeaten National Champion, when Indiana went 32-0. If Gonzaga wins the NCAA title this year, the Bulldogs would finish 32-0. pic.twitter.com/UYRCxNeHWR

— ESPN Stats & Info (@ESPNStatsInfo) March 12, 2021
ADVERTISEMENT
Article continues below this ad
The interesting thing about the commonalities from that season to this season is that Indiana won that title while undefeated. While Gonzaga hasn't won the title, a win this season would match a feat that rarely ever occurs.
There have been 5 undefeated NCAA Campaigns since 1976. In all those seasons, the post-season saw either Duke or Kentucky in the bracket. Meanwhile, none of the undefeated teams managed to make it all the way to the title. But with Duke and Kentucky missing it while Gonzaga is undefeated, are we seeing a historic premonition?
Gonzaga Bulldogs: Coincidence or foreshadowing?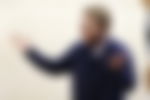 The Gonzaga Bulldogs winning this season will be more of a result of their hard work than this historic coincidence. However, this is the feat that gets people excited. Maintaining an unbeaten season all the way to the title is almost impossible, and we have seen that in the past.
ADVERTISEMENT
Article continues below this ad
The Bulldogs have all the weapons any team would need to make a title push. They have an extremely talented core, squad depth, and a very well-coached program. Duke and Kentucky have been eliminated for their own issues this season. The timing of all of this is odd, and Gonzaga can join Indiana as a statistical outlier in NCAA history.
ADVERTISEMENT
Article continues below this ad
A Bulldogs title is likely. The odds of everything falling the way it has are astronomical. If Gonzaga pulls this off, they will be making history in a way that no other team may be able to match it again.