'Was Never Invested'- NCAA Analyst Comments On Whether Jalen Johnson Leaving Makes Duke Blue Devils Better
Published 02/22/2021, 2:00 PM EST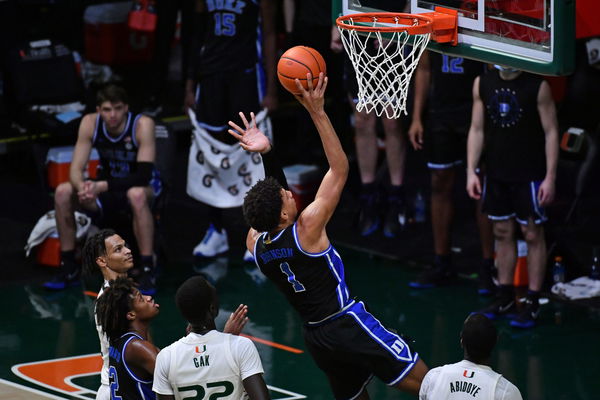 ---
---
The Duke Blue Devils seem all but set to miss out on the NCAA tournament, barring a massive season comeback. However, they will be making this comeback without mercurial forward Jalen Johnson, who opted out of the final season games to prepare for the NBA Draft.
ADVERTISEMENT
Article continues below this ad
NCAA analyst, Jeff Goodman, spoke about the complicated situation around Johnson. When he and co-host Rob Dauster spoke about whether the team would be better without Johnson, Goodman openly spoke his mind.
ADVERTISEMENT
Article continues below this ad
"It's accurate. How about that? It's not gonna work."
He added that sources within the organization are happier now that Jalen is gone.
"'You know what Jalen Johnson? We're not gonna fight to keep you at this point. We're going to let you go. We've got everybody bought in, and that's the difference'… This team always felt like Jalen Johnson was never completely invested. He was one foot in, one foot out. He wanted to get to the NBA. Now they feel like, 'at least if we go down, we're going to all go down fighting together'."
Duke Blue Devils: Jalen Johnson's departure giving them a new boost?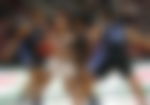 It won't be hard for the Duke Blue Devils to motivate themselves. They have had a bad season and may miss out on March Madness, not a very common occurrence for one of the greatest NCAA teams of all time. However, the season is tanked and they saw one of their own players leave the team because of a lack of faith.
ADVERTISEMENT
Article continues below this ad
The players will definitely be playing with a chip on their shoulder to end the season. Johnson did what is best for him, and that is completely understandable. However, it definitely will serve as some sort of motivational fuel for the squad.
Hopefully, the Blue Devils can at least have a respectable end to their season. This season may serve as a historic aberration for the blue-blood program. However, they have to live in the moment and seem to be making the best of this situation.
ADVERTISEMENT
Article continues below this ad