WATCH: Luka Garza Gets Emotional After Losing His Last Game In An Iowa Hawkeyes Jersey
Published 03/23/2021, 12:30 AM EDT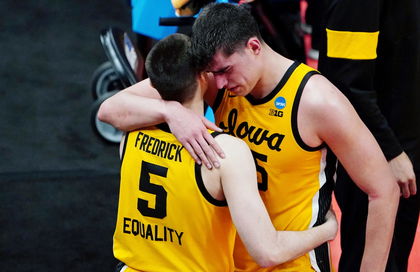 ---
---
When a player stays for all four seasons with a team in college, they develop a close bond with teammates, coaches, and fans as well. Naturally, it is difficult when this four-year association comes to an end, especially when it ends with a loss. This is exactly what Iowa Hawkeyes star Luka Garza experienced today.
ADVERTISEMENT
Article continues below this ad
The Hawkeyes arrived into the 2021 NCAA tournament as one of the favorites. Most of the brackets had them reaching at least the Elite Eight. They started the tournament well, with an 86-74 win against Grand Canyon. But in an unexpected turn of events, the Hawkeyes fell to the Oregon Ducks in the second round, bringing an end to their season.
Garza, who returned for his senior year to help his team win the title, did his best. But they still fell short. The Hawkeyes lost by 15 points, in what was a heartbreaking farewell for their all-time top scorer. After the game, Garza couldn't hold back his tears as he walked off the court for a final time donning an Iowa jersey.
ADVERTISEMENT
Article continues below this ad
Luka Garza does his best, but Iowa Hawkeyes fail to support him
Since the start of the season, Garza has been the #1 favorite to win the Wooden Award. He has proved his worth throughout the season and also did so against the Ducks.
Garza went 14-20 from the field, including 3-4 to score a mammoth 36 points. He also had nine rebounds and was dominant throughout the game. However, his teammates could neither support him on offense nor defense.
Excluding him, the Hawkeyes shot 17-48 from the field and 5-21 from three. That is just 35% and 23% respectively, which are embarrassing numbers for a championship favorite. They were poor on defense too, as they let the Ducks shoot 55% from the field and 44% from three.
Garza tried his best to keep them in the game, but that wasn't enough in the end. They were comfortably beaten by a far better team, who the Hawkeyes might have underestimated. This also makes it over two decades since the Hawkeyes have won more than one game at the NCAA tournament. The last time it happened was back in the 1999 March Madness.
ADVERTISEMENT
Article continues below this ad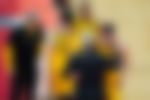 Garza deserved a lot better, but unfortunately, his journey with the Hawkeyes ends in heartbreak. He's likely to win the National Player of the Year, but there is only so much comfort an individual award can provide over a title.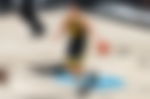 ADVERTISEMENT
Article continues below this ad