When the Unstoppable Steph Curry Was Held to a Scoreless Night for Davidson Wildcats
Published 03/23/2021, 2:15 PM EDT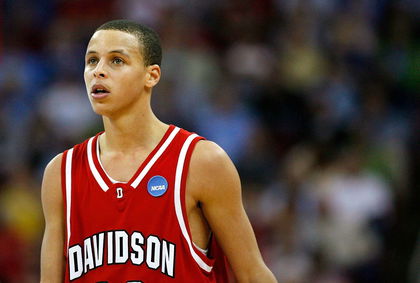 ---
---
Steph Curry rose through the ranks to evolve into the player he is today. Curry went as the #7 overall pick in the 2009 Draft because he was considered valuable. Here's a major anecdote from his college career: Steph Curry was once held scoreless throughout a game. 
ADVERTISEMENT
Article continues below this ad
Yes, you read that right. The whole story blew up after the final buzzer between the Davidson Wildcats and the Loyola Greyhounds on November 25, 2008. Davidson and Curry won the game, but the latter was restricted to 'zero' points, a rare occurrence. 
How was Steph Curry held scoreless in an NCAA game?
ADVERTISEMENT
Article continues below this ad
Steph Curry was considered a prodigy right from his high-school years. Teams began taking special notice after he arrived at Davidson. That's when Loyola MD coach Jimmy Patsos developed a unique idea when his team was playing the Wildcats in Curry's junior year. 
Curry had averaged 25.9 points as a sophomore, and this was an alarming sign for teams who were about to face the Wildcats. Hence, Patsos designed a plan like never before. He asked his team to play 3v4 against Davidson.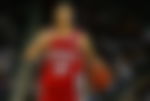 What about the rest? Well, two Loyola players were busy double-teaming Steph Curry throughout the game. Whenever Curry got the ball, he was aggressively double-teamed, which forced him to pass the ball or take bad shots. 
As a result, Steph Curry finished the game with zero points and did not make any field-goals. He attempted one from distance and three from within the arc but was unsuccessful. 
Jimmy Patsos saw the bright side after his tactic failed
Jimmy Patsos and Loyola were successful in containing Steph Curry throughout the game. They successfully restricted him to zero points, but Davidson enjoyed a 78-48 blowout win against the Greyhounds. 
Andrew Lovedale scored 20 points, and Bryant Barr ended with 18 points to propel Davidson to victory. In the end, Patsos' move backfired in the worst possible way. The strategy was successful and Patsos did not mind the flaws that came along with it. 
"Anybody else ever hold him scoreless? I'm a history major. (Are people) going to remember that we held him scoreless or (that) we lost by 30?" Patsos asked after the game. 
ADVERTISEMENT
Article continues below this ad
"If Oklahoma can't stop him, how is Loyola College going to stop him?" he further enquired. 
That was simply his reasoning. Patsos did not want Curry to humiliate his team and emerged victorious in that aspect. But by achieving that, he let other Wildcats players maul the Loyola Greyhounds in front of thousands at the John M. Belk Arena.
ADVERTISEMENT
Article continues below this ad