Will Emoni Bates Follow the Trend And Go Pro After De-Committing From Michigan State Spartans?
Published 05/04/2021, 2:53 PM EDT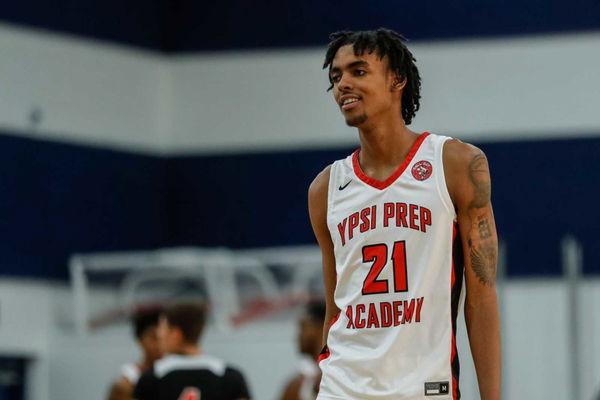 ---
---
The Michigan State Spartans haven't won the NCAA tournament in over 2 decades. But they were predicted to be on their way in the wake of Emoni Bates' arrival.
ADVERTISEMENT
Article continues below this ad
The 18-year-old is the top-ranked prospect from his class and had committed to the Spartans back in June 2020. Almost a year later now, Bates has backed out.
Coach Tom Izzo and the Spartans had been recruiting Bates since he was in 7th grade. They spotted his talent early and put in the time and effort to build a connection. This helped them develop a relationship, which is why Bates was able to commit to the college so early.
ADVERTISEMENT
Article continues below this ad
But now, with a lot of uncertainty over his future fluttering in the news, Bates has backed out of his commitment to Michigan State.
He announced this through an Instagram post where he explained he wants to keep his options open. And he is considering both college and the possibility of turning pro.
Texas and Tennessee immediately sent him an offer following this announcement. However, the common belief is that Bates will reject college and follow the trend of going pro after high school.
What's next for Emoni Bates?
Two years ago, LaMelo Ball and RJ Hampton opened the gates for high schoolers to choose the pro option instead of going to college. That option not only helps them earn money but also some valuable experience.
While they went to Australia, the G-League Ignite team offered an option for high schoolers to play within the country instead of going abroad, and also an opportunity to play alongside NBA veterans and lower-end roster players.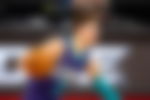 Bates is likely to follow this path too. However, there is a slight problem for him. Since he will turn 19 only by 2023, the earliest he can declare is the 2023 NBA Draft.
ADVERTISEMENT
Article continues below this ad
This means he needs to play two seasons before he joins the NBA. If he was in college, this wouldn't be an issue. But if he chooses to go pro, he will have to play two full seasons which is an unprecedented move.
Bates is undoubtedly the best player from his class, so no matter what he chooses a lot of attention and hype will follow. Fans will be eager to see him join the league in 2 years.
ADVERTISEMENT
Article continues below this ad