Why Did the Kentucky Wildcats and Duke Blue Devils Fail to Rank in the Top 100 for NCAA NET Rankings?
Published 01/04/2021, 11:38 AM EST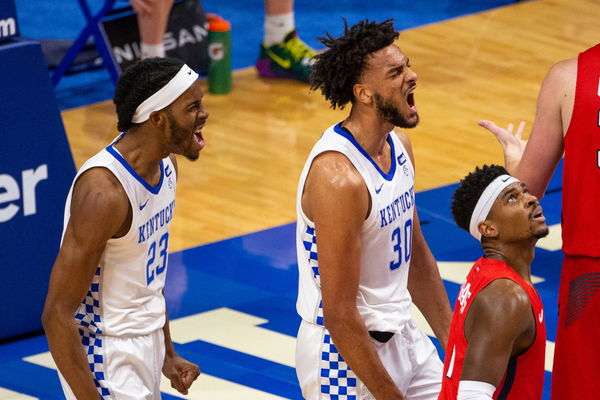 ---
---
The Kentucky Wildcats and the Duke Blue Devils have had rough starts to the season. While the Blue Devils are currently a Top-25 team in the nation according to the AP Poll, the NCAA NET rankings have been quite ruthless. Even to the hapless Kentucky Wildcats this season.
ADVERTISEMENT
Article continues below this ad
The NET Rankings are a relatively objective metric as it accounts for the quantifiable ways of ranking teams like point differential and home/away factor. However, it also adjusts those ratings based on the quality of opposition.
The NCAA's first NET rankings of the season have been published.

1. Gonzaga
2. Baylor
3. Tennessee
4. Illinois
5. Villanova
6. Michigan
7. Iowa
8. Houston
9. Texas
10. Missouri

The rest …https://t.co/Sz3WkPe3ag

— Gary Parrish (@GaryParrishCBS) January 4, 2021
ADVERTISEMENT
Article continues below this ad
The rankings have rewarded the best teams in the country as usual. The Gonzaga Bulldogs sit atop the pack, followed by the Baylor Bears. Teams like the Tennessee Volunteers, Illinois Fighting Illini, Villanova Wildcats, and Michigan Wolverines follow them up.
Traditional powerhouses have not been shown a lot of love. The Indiana Hoosiers are No. 51. While the UCLA Bruins follow them at No. 54. We then see the UNC Tar Heels at 64. Then we come to Duke at 115 and Kentucky at a pitiful 144.
Kentucky Wildcats and Duke Blue Devils fall dramatically
The new NET Rankings are just another reminder to these two powerhouses that have faltered this season. Both teams got the best recruits from high school to join them, but it just hasn't connected on the court.
The Wildcats are 2-6 this season, losing 6 of those games consecutively. The Blue Devils are faring better with a 3-2 record. However, their team has been fraught with COVID issues.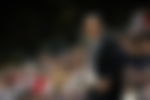 The main reason for their fall is COVID. Both programs are freshmen heavy. As a result, the players haven't had a chance to build chemistry with each other. But that doesn't excuse the starts these teams have had, especially for Kentucky.
ADVERTISEMENT
Article continues below this ad
Going 2-6 in your first 8 and losing to mediocre opposition shouldn't be acceptable. The NET rankings are just proving how the Wildcats have fallen apart this season. Duke is harder to break down because of the COVID issues that they have had to deal with.
This fall should indicate to both teams that they aren't necessarily on the path of building a successful college team this season.
Whether they pack it in for this year and focus on next season is a different question that the teams will need to answer soon enough.
ADVERTISEMENT
Article continues below this ad