Why Michael Jordan Chose To Play For The North Carolina Tar Heels
Published 02/21/2021, 11:30 AM EST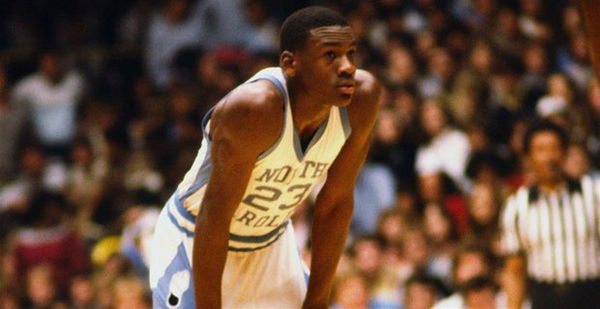 ---
---
Michael Jordan is one of the greatest basketball players to live. However, his dominance stretched beyond just the NBA. He was a decorated Olympic athlete, a professional baseball player, and is now a team owner. However, the legacy of Jordan started building when he was representing the North Carolina Tar Heels during his time in the NCAA.
ADVERTISEMENT
Article continues below this ad
Jordan helped the Tar Heels win the 1982 National Championship as a freshman with his iconic shot against the Patrick Ewing-led Georgetown University. However, MJ almost joined the UCLA Bruins or Virginia Cavaliers. He revealed the exact situation around his recruiting to Playboy in 1992.
ADVERTISEMENT
Article continues below this ad
"By the time they (UCLA) wanted to recruit me, they had heard that I was going to stay close to home, which was not necessarily true. I also wanted to go to Virginia because I wanted to play with Ralph Sampson for his last two years there. He was going into his junior year.
"I wrote to Virginia, but they just sent me back an admission form. No one came and watched me. Then I visited North Carolina, and I was happy with the atmosphere, so I committed early."
Michael Jordan: The greatest Tar Heel ever?
Michael Jordan is definitely the greatest basketball player to emerge from UNC. He is also easily one of the greatest to play for the team in terms of what he achieved while he was there. He won a title as a freshman and made all-ACC teams every single season that he played for the team.
ADVERTISEMENT
Article continues below this ad
However, there are players like Tyler Hansbrough who may have the seat as the best UNC Tar Heel to ever play for the team in terms of his achievements. He was an all-American player all four seasons he was with the Tar Heels and left the college as the leading scorer in ACC history and the 2008 Wooden Award for National Player of the Year.
ADVERTISEMENT
Article continues below this ad
Either way, what Hansbrough achieved in the scope of things is dwarfed by everything Jordan did in his NBA and college career. From winning a title in college to hitting one of the most iconic shots in NCAA history, everything Jordan has done has been amplified for good reason.