'World Class Coach'- NCAA Analyst Reacts To Mike Woodson Joining Indiana Hoosiers
Published 03/29/2021, 2:00 PM EDT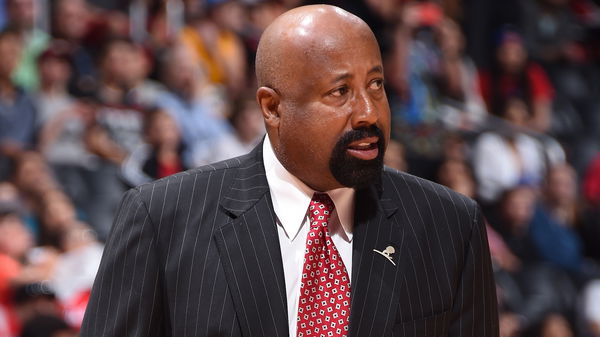 ---
---
The Indiana Hoosiers have finally found the answer to their head coaching woes. Archie Miller's tenure with the school ended without even an invite to the Big Dance for the Hoosiers. For the investment they have put into the program, that just wasn't acceptable. As a result, we see former Hoosier and New York Knicks head coach Mike Woodson take the job.
ADVERTISEMENT
Article continues below this ad
His lack of NCAA coaching experience has raised some eyebrows. However, NCAA Analyst Seth Greenberg is happy with the hire as Woodson is a world-class coach and that coaching the team will be the easy part for him.
ADVERTISEMENT
Article continues below this ad
"They finally have a connection to Coach Knight. If you think about it, for years and years after Coach Knight was let go, they didn't want anything to do with anything from Coach Knight's legacy. Now all of a sudden, they do. Woody is a reflection of the best of the best of those Indiana years.
"He's a former NBA coach, that gives him NBA pedigree that gives him a cache in recruiting. coaching is going to be a piece of cake, he's a world-class coach. He's a world-class teacher."
Indiana Hoosiers: Will Woodson help them succeed in a packed Big Ten?
ADVERTISEMENT
Article continues below this ad
The Indiana Hoosiers may be hinting towards a culture shift with the hiring of Woodson. With his expertise in developing talent and his connections with the NBA, Indiana may be bringing their recruitment further into the modern era. Having Woodson will help the school recruit future NBA prospects.
With Woodson's credentials for developing talents like Kristaps Porzingis in recent years, he could help out a lot at the college level. If they want him to build a team over a few years, he can do that. If they need him to aggressively recruit one-and-done prospects, he can do that as well.
ADVERTISEMENT
Article continues below this ad
The Big Ten is a monstrous conference and it won't be easy to succeed there. But it is never easy to succeed anywhere in the NCAA. But the future of the Hoosiers does look better with Woodson now at the helm.