Michigan Wolverines Coach Reveals Why Michael Jordan Was Stopped From Addressing His Team
Published 02/27/2021, 3:00 PM EST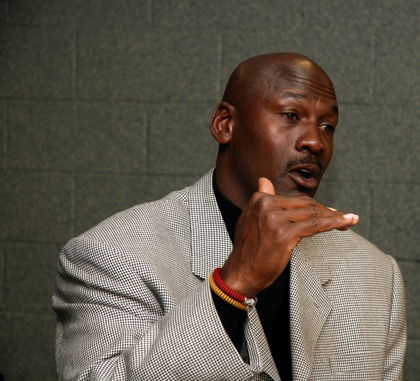 ---
---
Michael Jordan is one of the greatest players in the history of basketball, be it in the NBA or the NCAA. While we all know about Jordan and his achievements with the Chicago Bulls, his play in college was just as magnificent. One of the greatest players in North Carolina Tar Heels history, Jordan was a national player of the year and an NCAA Champion.
ADVERTISEMENT
Article continues below this ad
Advice from him is like one from a sage, but Michigan Wolverines missed out on it due to some NCAA rules. Coach Juwan Howard spoke about the situation and revealed that NCAA rules wouldn't allow MJ as a team-owner to speak to potential NBA draft prospects.
ADVERTISEMENT
Article continues below this ad
"I reached out to Michael, and he was all on board to talk and have a guest appearance to let the guys know how proud he was. But Michael had to check with the NBA and see if it was under the laws and rules with the NBA and would it effect his organization and would it put some of our potential draft picks in a tight spot.
"We found out that Michael can't speak to the guys because he's the owner of an NBA team. These NCAA rules that I'm still learning and I had no idea. I do not wanna bring any bad publicity or negative attention to Michael and his organization. But it was such a nice gesture for him to want to do it."
Michael Jordan: How would his advice help this Wolverines team?
ADVERTISEMENT
Article continues below this ad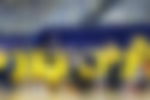 Michael Jordan was an NCAA Champion, and this Wolverines team may achieve that same feat. They are almost locked in to be one of the top seeds in this year's March Madness tournament. Coach Juwan Howard has gotten this Wolverines team to be in contention with national heavyweights like Gonzaga and Baylor.
ADVERTISEMENT
Article continues below this ad
Jordan has been known to have an infectious urge of winning. It definitely works better when he is in the locker room day in and day out. However, players on this Michigan team that idolize MJ. A conversation with MJ could have lit a spark under them. Despite this, Michigan looks just as headstrong as ever. Hopefully, they live up to their potential during the tournament.