Kentucky Wildcats' John Calipari Storms Out of Press-Conference After Third Consecutive Loss
Published 12/07/2020, 5:30 AM EST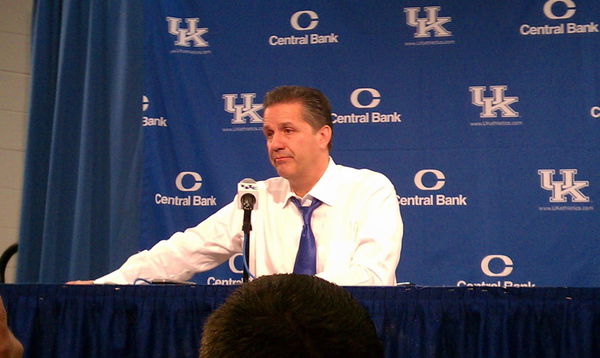 ---
---
The 2021 college basketball season has bought fortunes to a few teams, but not all. Eight-time tournament champions Kentucky Wildcats are suffering a dismal start, and their renowned head coach John Calipari seems to be losing patience with his team. 
ADVERTISEMENT
Article continues below this ad
The Kentucky Wildcats are now 1-3 in the season, without facing any of their conference members. Their latest loss came at the hands of an unranked Georgia Tech team who beat them in double digits.
The Yellow Jackets soared to a 79-62 victory at the Philips Arena in Atlanta, and it was a historic one for several reasons. The first one being that this was the first occasion John Calipari was beaten by one of his assistants. He was 17-0 previously. 
ADVERTISEMENT
Article continues below this ad
Josh Pastner who worked as an assistant with Calipari at Memphis became the one to break the streak and make things worse for the Wildcats. It was a miserable loss, and Calipari wasn't too keen on answering questions during the post-game presser.
"John Calipari cut off postgame presser after six minutes. Said he needed to get on the bus to get home," tweeted Courier Journal's Jon Hale. 
It seems like Calipari is extremely furious with the loss as it adds to a string of defeats his team's been facing this season.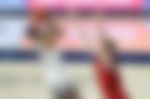 Kentucky Wildcats off to the worst start in two decades 
The Wildcats are 1-3 this season, with the three defeats coming in successive fashion. They've never started off a season on such a miserable note in recent years. One would have to roll the clock back to the 2000-01 season because that's when Kentucky last began a season with a 1-3 record. 
This also goes down as Calipari's worst-ever start with the Kentucky Wildcats, and he's valiant enough to accept it. "I mean everybody is knocking us around right now," said Calipari after the loss to Georgia Tech. "There's a lot of stuff we're working on and losing games makes it harder." The most startling aspect of their loss is that the Wildcats conceded 21 turnovers in the game compared to Georgia Tech's six. 
ADVERTISEMENT
Article continues below this ad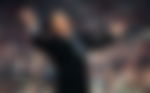 "We had 21 turnovers and they got 30 points off them. I mean, you probably don't even need to speak on anything else," Calipari expressed. The Wildcats looked tight until half-time, but the Yellow Jackets took authority going into the second.
The Wildcats had four freshmen in their starting lineup against Georgia Tech. Inexperience might be the reason, but it's still a tough pill to swallow. The loss will cause a slump in the team's rankings and further put them under pressure for the upcoming games. 
ADVERTISEMENT
Article continues below this ad