From Scoring Against Kobe Bryant to Relearning to Walk, Former Duke Blue Devils Champion Opens Up On Struggles Post Career-Ending Injury
Published 03/06/2021, 1:56 PM EST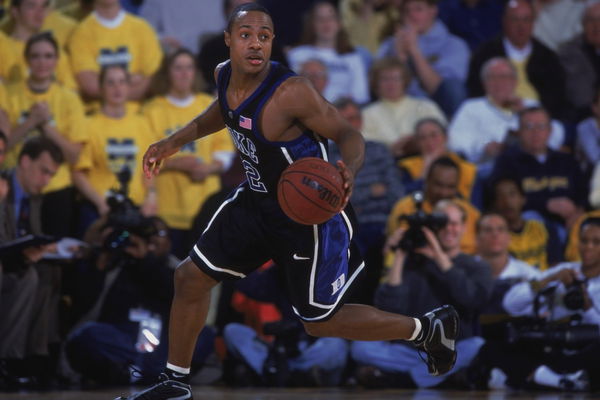 ---
---
Over the years, many players have been forced to retire due to injuries. A few of them were able to play for a few years while other players like former Duke Blue Devils star Jay Williams fell victim early in their career. The former Duke Blue Devils star sadly suffered a career-ending injury after his rookie season in the NBA.
ADVERTISEMENT
Article continues below this ad
During a recent interview, Williams opened up about the struggles he endured following this injury. He initially talked about how he struggled in his rookie season in the start, but later picked up form, which ultimately went to waste because of his injury.
Williams said, "Started believing in myself because I felt like I could score against anybody. Didn't matter if it was AI, Kobe, Jason Kidd. And then for (the accident) to happen, I spent a lot of time just really being lost. Because I felt like because of my poor decision, not only did I hurt my dreams but also my parents."
ADVERTISEMENT
Article continues below this ad
It was one of the toughest things I've ever had to go through in my life because I had to live in my own misery of what I had done."
From Duke Blue Devils to Chicago Bulls: Jay Williams almost had the perfect career
Williams joined the Blue Devils in 1999 and was an immediate star in his freshman season. He got better in his sophomore season and was one of the best players in the country. He displayed elite scoring and playmaking, which helped the Blue Devils to win the NCAA tournament in 2001. Williams stayed for a third season too, but that didn't damage his draft stock.
ADVERTISEMENT
Article continues below this ad
In the 2002 NBA Draft, the Chicago Bulls picked him with their second pick. After playing for a legendary college team, he joined a legendary NBA team. They had a leader in Jalen Rose, and multiple young talents like Williams, Jamal Crawford, and Tyson Chandler. They didn't qualify for the playoffs, but they were bound to do better in the upcoming seasons.
But then, in the off-season, Williams threw his career away. During a night in June 2003, he went out along on his motorcycle, which he crashed leading to multiple injuries in his legs, including an ACL injury. He needed physiotherapy to relearn to walk and use his legs. Williams had to retire from the sport, after just one season in the NBA.
ADVERTISEMENT
Article continues below this ad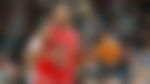 That was the end of a promising career. He tried to return a few times but was unsuccessful. Currently, Williams is doing a great job with ESPN, but his playing career remains a big what-if.