The Five Greatest NBA Players To Come From the Kentucky Wildcats
Published 01/07/2021, 1:30 PM EST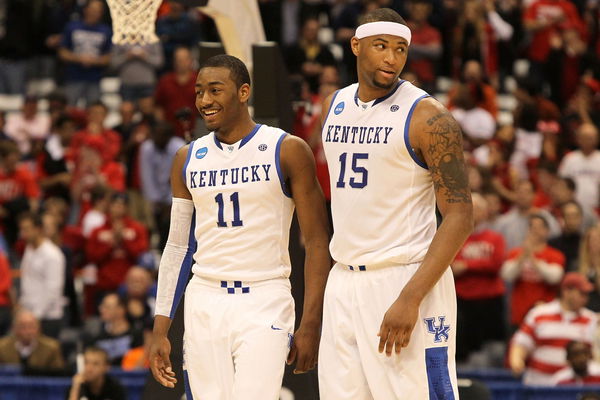 ---
---
The Kentucky Wildcats are one of the most successful teams in the NCAA. They have the second most titles with eight, their last coming in 2012. But not only have they produced great college players, but also great NBA players. Multiple champions, Hall of Famers, and even a legendary coach in Pat Riley. Let's look at five of the best Wildcats to have played in the NBA.
ADVERTISEMENT
Article continues below this ad
#1: Anthony Davis
Lakers star Anthony Davis led the Wildcats to their most recent title. He entered Kentucky history with that title, and now he has become one of the best players in the league. After winning the 2020 NBA title, Davis has sealed his status as the best Wildcat to feature in the NBA. Still only 27, The Brow is just entering his prime and has a promising career ahead.
ADVERTISEMENT
Article continues below this ad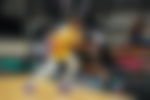 #2: Rajon Rondo
Similar to Davis, Rajon Rondo's participation in the Lakers title run is what pushes him up in the rankings. He is one of the best point guards of his era, and showed last summer that he can still be 'Playoff Rondo' even at 34. Rondo is also one of the smartest players around, and is currently mentoring Trae Young, who is a promising point guard.
#3: Dan Issel
Hall of Famer Dan Issel took the ABA by storm in the 1970s. He was an All-Star in his first seven seasons, and dominant scorer. After making the transition to the NBA, he didn't lose his scoring touch and continued to wreak defenses. He retired in 1985 and was then inducted into the Hall of Fame eight years later in 1993.
#4: DeMarcus Cousins
ADVERTISEMENT
Article continues below this ad
One of the most dominant bigs in this decade, DeMarcus Cousins is an MVP caliber player at his best. Sadly, he has faced a lot of injuries in the last few years, which has slowed him down considerably. He has still racked up four All-Star appearances and two All-NBA appearances. He is attempting another comeback with the Rockets now, and fans will be hoping he can stay healthy.
#5: John Wall
Cousins' teammate at the Kentucky Wildcats, John Wall is another star player who has gone through major injuries. But when he is playing at his best, he is one of the best playmakers in the league. After being out of action for two years due to injury, he is also making a comeback with the Rockets now, and has had a bright start to his career at Houston.
ADVERTISEMENT
Article continues below this ad