As Arizona Wildcats Scandal Takes New Turn, Will Former Players Like DeAndre Ayton Be Affected?
Published 03/06/2021, 11:00 AM EST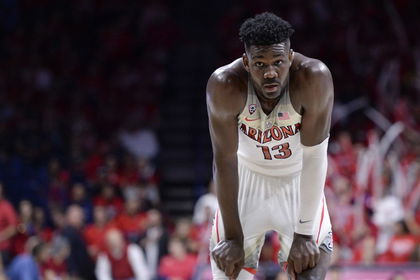 ---
---
It has been over two years since Arizona Wildcats coach Sean Miller was caught bribing students to enroll. But aside from a self-imposed postseason ban of one year, there has been no further action yet.
ADVERTISEMENT
Article continues below this ad
Back in 2018, the FBI's wiretaps showed Miller was discussing a $100k payment to secure top recruit DeAndre Ayton. Later, in 2019, former assistant Emanuel Richardson pleaded guilty to bribery charges. He was guilty of accepting $20,000 bribes to steer promising players to specific agencies. He went to federal prison for four months and got out within four months.
On Friday, the university finally released the notice of allegations that the NCAA had sent to them. Five out of the seven violations mentioned are Level 1. Former assistant coach Mark Phelps is involved in three of them, while Miller is involved in one.
ADVERTISEMENT
Article continues below this ad
Surprisingly, there is no mention of Ayton in the notice. But if the NCAA finds evidence against the Phoenix Suns guard or any other former players, their past wins will be vacated.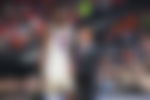 What's next for the Arizona Wildcats basketball program?
In December, the Wildcats requested the NCAA to take the case to the Infractions Referral Committee. They are yet to make a judgment on the matter. But their decision will be final, and there can be no further appeal after it.
So what can the possible punishments for them if found guilty? The first will be a five-year (maximum) ban from the postseason for the team. The Wildcats are already doing through one year of a self-imposed ban so that it could possibly turn into a six-year ban.
ADVERTISEMENT
Article continues below this ad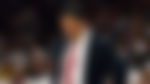 They could face heavy fines, which will also include loss of revenue. All involved coaches risk being banned for life by the NCAA. So Miller, Richardson, and Phelps could potentially face this. Finally, their scouts will have heavily reduced recruiting trips, both official and unofficial.
These are the worst-case scenarios, and there could be a more lenient judgment as well. With Miller's contract up at the end of the season, the Wildcats will be nervously waiting for the judgment to find out whether they can retain Miller, or need to find a new coach.
ADVERTISEMENT
Article continues below this ad