Can the Duke Blue Devils and Michigan State Spartans Still Qualify For March Madness?
Published 03/01/2021, 11:00 AM EST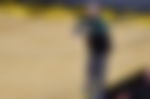 ---
---
The month of March has arrived! It has been a long wait after a season that has dragged on with multiple postponements. But now, fans are just a few weeks away from March Madness. After the 2020 edition was unfortunately canceled because of COVID-19, the 2021 edition will have a lot more hype.
ADVERTISEMENT
Article continues below this ad
Two historic teams are still battling for a position in the tournament. The Duke Blue Devils and the Michigan State Spartans, regulars in the tournament, have had a surprisingly bad season so far. Both of them just have a few games left to salvage their season; will they be able to make it?
Is it too late for Duke to qualify for the March Madness tournament?
ADVERTISEMENT
Article continues below this ad
The Blue Devils were on a marauding four-game winning streak, which included big wins over the Virginia Cavaliers and the Syracuse Orange. Unfortunately, the Louisville Cardinals halted this run on Saturday. According to Team Rankings, they just have a 25% chance of getting an at-large bid for the tournament now.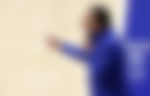 But if the Blue Devils can win their remaining two games, their chances will improve. They will have to be at their best as they face the Georgia Tech Yellowjackets tomorrow. In their final game, they face the North Carolina Tar Heels in a classic rivalry game. They need two wins out of two games to stand a chance at qualification; otherwise, they risk ending their 24-year streak.
Will Michigan State's recent run help their chances?
Similar to the Blue Devils, the Spartans also started a late charge for the tournament. They had three consecutive statement wins against the Indiana Hoosiers, Illinois Fighting Illini, and the Ohio State Buckeyes. But after beating those three top teams, they fell to the Maryland Terrapins in their last game. It was an embarrassing 18 point loss which will dent their momentum.
According to Team Rankings, the Spartans have a 30% chance of getting an at-large bid now. They are in a slightly better position compared to the Blue Devils currently. But unlike the Blue Devils, the Spartans have a couple of daunting games left.
ADVERTISEMENT
Article continues below this ad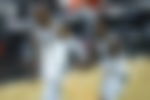 After a clash against the Hoosiers, the Spartans have to take on rivals Michigan Wolverines twice. They are going to be second favorites in those two games and are likely to lose. That will hurt their chances of qualifying. So unless they pull off a miracle, their 22-year streak is at stake.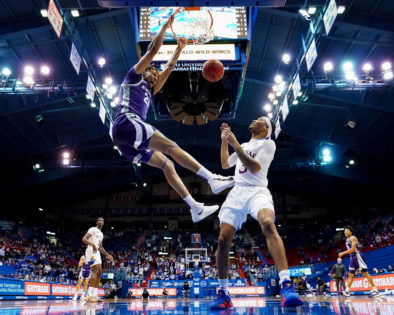 ADVERTISEMENT
Article continues below this ad