Do The 'Experienced' Wisconsin Badgers Hold An Edge in the NCAA Tournament?
Published 01/18/2021, 5:00 PM EST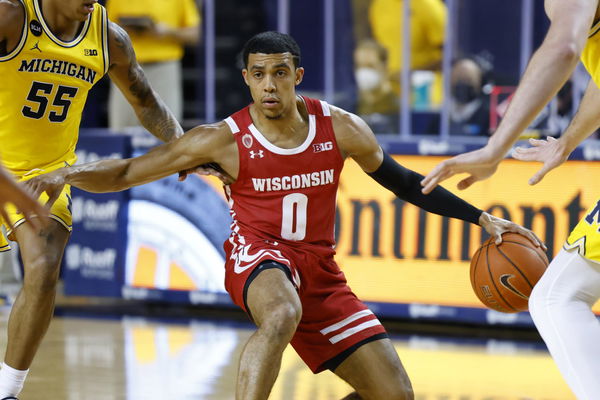 The last four NCAA Men's Basketball tournament winners had teams with a mix of youth and experience. Their average years of experience was just 1.7 years, which shows that they included a lot of freshmen as well. But going against this norm, are the Wisconsin Badgers.
ADVERTISEMENT
Article continues below this ad
The #9 ranked Badgers have a roster with an average of 2.4 years of experience, which is the highest in the Big Ten conference. They also have the oldest starting five in Division 1 basketball currently. With an average age of 22.6 years, their starting five is older than the Chicago Bulls starting lineup who have an average age of 21.6 years.
Four of their five starters have played all four years together, while Micah Potter joined in his junior year. They have used eight players in each of their 14 games, and that includes just one freshman. So the Badgers have clearly gone for chemistry and experience as their main weapons in the 2020-21 season. But the big question is, will this work in the NCAA tournament?
ADVERTISEMENT
Article continues below this ad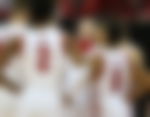 Will the Wisconsin Badgers' chemistry and experience work against the top teams?
Greg Gard has built a solid squad for the Badgers this season. They broke into the top five of the AP Poll for the first time since 2014-15 when they reached the Finals of the NCAA tournament.
While this lineup is good enough for them to get into the tournament, winning it all might be tough. At the start of the season, Sports Illustrated had predictions for the winner of the NCAA tournament, where 3/5 picked Wisconsin to be in the Final Four of the 2021 March Madness.
But since then, their stock has dropped. After being ranked as the #4 team at one stage, they are now at #9. While their 10-3 record is impressive; they don't have the quality to deal with top teams and it showed when the Michigan Wolverines blew them out by over 20 points.
ADVERTISEMENT
Article continues below this ad
Their chemistry could give them an edge over most teams, but it will be tough for them to go beyond the Sweet Sixteen. But they will be aiming to cause an upset or two in the latter stages. D'Mitrik Trice has shown he can be a clutch player, and he will be their go-to player in the tournament.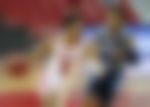 The Badgers will once again be an exciting team to look out for, but it is tough to see them advancing beyond the Sweet Sixteen will be tough.
ADVERTISEMENT
Article continues below this ad