Former Stars Reveal How the Wisconsin Badgers Ended the Kentucky Wildcats 38–0 Run in 2015
Published 03/01/2021, 5:00 PM EST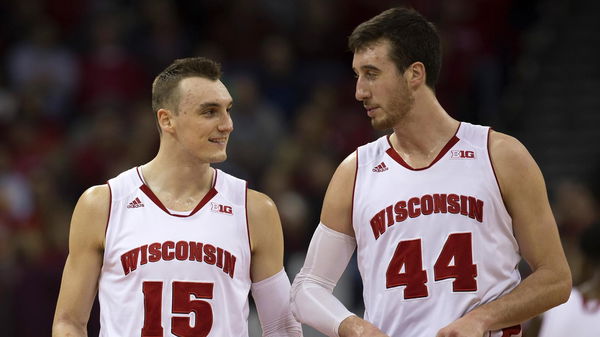 A few years ago, the Wisconsin Badgers were one of the best teams in the country. Built on defensive resilience, they made a statement when with their two consecutive Final Four appearances in 2014 and 2015. Their biggest win from that run was when they put an end to the Kentucky Wildcats' unbeaten run in 2015.
ADVERTISEMENT
Article continues below this ad
Frank Kaminsky and Sam Dekker, stars from that Badgers team, recently spoke about that Final Four game. As they reminisced their win, they revealed a few reasons that gave the Badgers the edge over the Wildcats.
Dekker mentioned the Wildcats refused to shake their hands during the pregame warmups. That "pissed them off" and gave them extra motivation and eagerness to make the Wildcats pay for their disrespect. Later, Kaminsky mentioned how the Wildcats had too many players who wanted to be "the guy."
ADVERTISEMENT
Article continues below this ad
With nine players, including Devin Booker and Karl-Anthony Towns, who made it to the NBA on that team, it is not surprising to hear that.
Dekker reveals the biggest reason the Wisconsin Badgers could beat the Kentucky Wildcats
Despite producing some of the best talents the NBA has seen in the last decade, the Wildcats have just one title to show for it. But that has never been their main goal. Coach John Calipari has always focused on player development. He wants his players ready to join the NBA in one season and become independent.
While calling them a "feeder program," Dekker then spoke about how some players knew they had a promising NBA career ahead of them. That's why Dekker feels that that Final Four game was probably "the biggest thing on the plate" for the Badgers, while the Wildcats' interests lied elsewhere.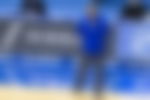 The Wildcats arrived undefeated standing tall on their 38-0 run. The Badgers came in knowing that this is the biggest game some of them are ever going to play. Some of them also had revenge on their mind for last season's Final Four defeat, which came at the hands of Kentucky.
ADVERTISEMENT
Article continues below this ad
Kaminsky and Dekker lead the Badgers to a win
It was a heavily contested affair, with both sides looking for nothing but victory. They couldn't be separated at the half, with the scores tied at 36-36. But the Badgers showed they wanted it more in the second half. Kaminsky led the team with 20 points and 11 rebounds, while Dekker nailed a crucial three in the clutch.
They led the Badgers to a seven-point, arguably their biggest win in decades.
ADVERTISEMENT
Article continues below this ad