'Gift to College Basketball': Analyst Heaps Huge Praise on Iowa Hawkeyes' Luka Garza
Published 12/18/2020, 1:39 PM EST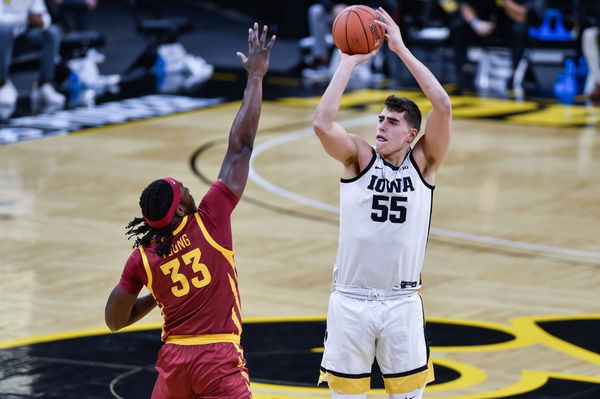 ---
---
The Iowa Hawkeyes have been blowing past teams in the 2020-21 season. The biggest reason for their dominance is one man, Luka Garza. He has been on a mission since the start of the season and has been decimating defenses.
ADVERTISEMENT
Article continues below this ad
College basketball analyst Seth Davis recently spoke praised Garza and talked about how it is almost impossible to stop him.
"I was watching him the other night," Davis said. "He just went off in the second half. He had like 17 points in a row against Iowa State. The thing about him is: How do you solve a problem like Luka? You cannot play him one on one against him in the post, he will destroy you. Not to mention that he can step out. But if you double him, they have so many great three-point shooters."
ADVERTISEMENT
Article continues below this ad
Luka Garza: An offensive juggernaut
In his first three seasons at Iowa, Garza established himself as an upcoming post scorer. But this season, he has become elite. It has become close to impossible to stop his post moves, as he muscles through the paint defenders to score. Before the season started, Garza spoke about bringing back the skyhook. But we are yet to see that from him.
Earlier his offensive production was restricted to the post, but now Garza has now expanded his arsenal. He has been shooting lights out from deep and is currently the best three-point shooter on the team. He is averaging 68% from three while taking 3.2 attempts per game.
ADVERTISEMENT
Article continues below this ad
The only negative about his offensive game currently is his below averaging free-throwing shooting. He averages 71% from the charity stripe at the moment. For a player who goes to the line over seven times a game, he could average over 30 points per game if he improves his free-throw shooting.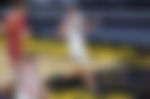 The Hawkeyes will need this consistency from Garza when the NCAA tournament commences. The 21-year-old withdrew from the 2020 NBA Draft to achieve this, so he will be doing his best to get the Hawkeyes their first-ever NCAA title. Garza is already the favorite to win Naismith Player of the Year, so to top it off with a title will be the perfect season for him.
ADVERTISEMENT
Article continues below this ad