'Guy Was Hurting Them': Syracuse Coach Jim Boeheim Attacks Duke Blue Devils' Jalen Johnson
Published 02/19/2021, 1:45 PM EST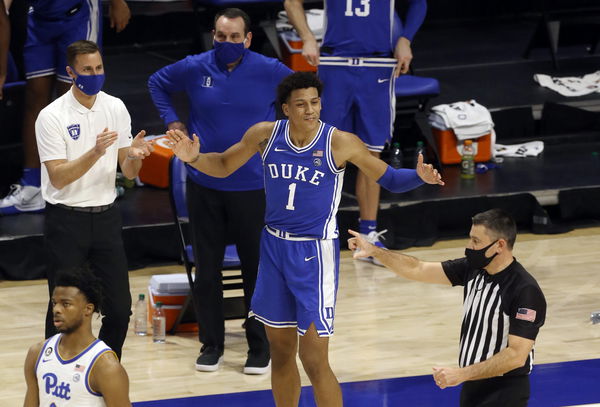 ---
---
The Duke Blue Devils made a surprising statement a few days ago when they announced that freshman Jalen Johnson would sit out for the rest of the season. He came in as one of the top freshmen but wasn't able to have much impact. So in a bid to keep himself fit for the NBA Draft, Johnson decided to opt-out.
ADVERTISEMENT
Article continues below this ad
There have been mixed reactions to this decision. A few sections of the fans felt it was the best decision for both sides, while a few have labeled him selfish. Joining the critics is Syracuse coach Jim Boeheim, who has also criticized the young forward.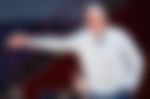 He said, "That guy was hurting them, so they actually are much better now without him. He was just doing some things & keeping other people from playing that are good. They've had two monster wins since he's opted out."
ADVERTISEMENT
Article continues below this ad
The Blue Devils have played just once and not twice like Boeheim says. But that game was a big win for them against Wake Forest. It was a much improved performance from the team.
Is all this criticism justified for the Duke Blue Devils young forward?
Johnson played 13 games for the Blue Devils, where he averaged 11.2 points, 6.1 rebounds along with 1.2 steals and 1.2 blocks per game. He also shot well, going 52% from the field and 44% from the field. Those are impressive numbers on paper. The only issue was his inconsistent displays.
Many believe there has been a rift between the university and Johnson's camp for quite some time. So the reason behind his inconsistencies could be a lack of focus or interest from his side.
ADVERTISEMENT
Article continues below this ad
The team definitely misses out on having a talent like him on the team. But if the player isn't interested, there is no upside to him being forced to continue. Instead, players who are likely to stay another year will have a chance to build some chemistry and ensure a better result for the team next season.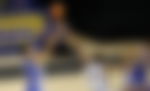 Johnson may have dropped his draft stock because of this move, however, he is still likely to be a lottery pick. He can be a solid two-way forward who still has potential to go a long way.
ADVERTISEMENT
Article continues below this ad