Looking Back at How the Kentucky Wildcats 2009–10 Season Changed College Basketball
Published 02/06/2021, 12:00 PM EST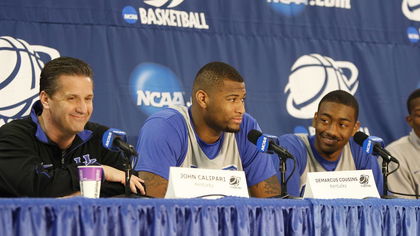 ---
---
In 2009, the Kentucky Wildcats began a new chapter, one that would change college basketball. They hired new coach John Calipari after firing the previous coach Billy Gillispie.
ADVERTISEMENT
Article continues below this ad
The team had missed the NCAA tournament in the previous season for the first time since 1991. So Calipari had a lot of work to do. He made headlines, after bringing in two of the Top 5 prospects in the country. #4 ranked DeMarcus Cousins and #5 ranked John Wall, both committed to Kentucky. Calipari also brought in Eric Bledsoe, and with that, he had his team assembled.
Kentucky Wildcats embark on a remarkable run
ADVERTISEMENT
Article continues below this ad
The Wildcats started the season with an emphatic 19-game winning streak. During this run, they beat UNC, UConn, Florida, and Auburn. They became one of the most fun teams to watch with their exciting basketball.
Kentucky had four players averaging double-digit points, and any one of them could lead the scoring on any night.  Just one day after getting the number one rank in the AP Poll, they lost to the South Carolina Gamecocks, bringing an end to this outstanding run. They lost just once more in the remaining 11 games and finished a record of 14-2 in the SEC, which got them the #1 seed.
SEC tournament and NCAA tournament run
They beat Alabama and Tennessee to face Mississippi State in the final. The Wildcats were down by two points but a buzzer-beater from Cousins sent the game to OT, where they managed to win by one point. The Wildcats won their 26th SEC tournament and entered the NCAA tournament as one of the favorites.
Kentucky breezed into the Elite Eight with three blowout wins against East Tennessee State, Wake Forest, and Cornell. Facing West Virginia, only Wall and Cousins were able to score in double figures, while the rest struggled. Eventually, they lost 73-66, bringing an end to one of the most memorable seasons.
Kentucky Wildcats usher in the one and done trend
After their journey ended, Bledsoe, Cousins, and Wall, along with three other Wildcats, declared for the NBA draft. They could have won the NCAA tournament had they stayed one more season, but Coach Calipari had prepared them to leave within just one season. His goal was to help them become independent within a year so they could get a job in the NBA.
Their one and done approach received a lot of criticism throughout the season. But Wall ended up being the #1 overall pick in the 2010 NBA Draft, while Cousins was picked #5. Patterson went #14 and Bledsoe went #20, which showed how successful it ended up being for those young players.
ADVERTISEMENT
Article continues below this ad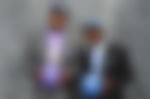 This program led to the rise of Anthony Davis, Karl-Anthony Towns, Devin Booker, and many other NBA stars in the years after that. According to 247 Sports, prior to the 2020 NBA Draft, Kentucky produced the most first-round picks since 2010, nine more than Duke who came in second.
Thus began the era of Coach Cal at Kentucky, one which has brought in not only future NBA superstars but also one NCAA title in 2012.
ADVERTISEMENT
Article continues below this ad