Parker Stewart Posts Heart-Warming Message For Father/Coach Anthony Stewart After His Sudden Demise
Published 11/16/2020, 9:09 AM EST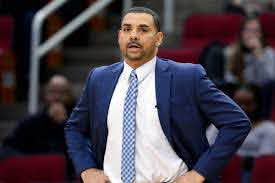 Another shocking revelation for the sports community came this Sunday when the legendary Head Coach of the University of Tennessee at Martin, Anthony Stewart, passed away. However, the cause of his death remains unknown.
ADVERTISEMENT
Article continues below this ad
The 50-year-old had been at UT Martin since 2014. First as the associate Head Coach to Heath Schroyer and eventually succeeded Heath in 2016.
Leading the Skyhawks to 22 victories, tying the school's record for most wins in a single season. This was the third-highest total amongst the 29 first-year coaches of Division I.
ADVERTISEMENT
Article continues below this ad
When NBA analyst Jeff Goodman took to Twitter to announce Stewart's tragic demise and his condolences, Former NBA player Kendrick Perkins also responded to the tweet.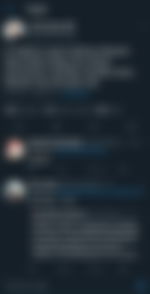 Heart-warming tribute to Anthony Stewart
However, the tribute that Stewart's son gave him on Instagram could bring tears to any eyes. Parker posted a picture of him with his dad and wrote, "This is my letter to you since I won't get to tell you myself.
"Tell God I may not ever understand this one. This is the worst day of my life. You were my hero, dad. You always said you owed back in this life, and you always gave everybody a chance who was counted out.
"You worked so hard just so we didn't have to grow up like you did. You raised me from a boy to a man. You taught me how to play the game I love, but most importantly you taught me about life, and I'll remember every lesson.
"You brightened up any room, you were always the funniest and had the craziest stories. You would do anything for your family.
"I'm gonna walk across that stage this month with my Master's degree, just like you planned for me when I came back home to play for you.
"I know you always had my back, you wanted my dreams to come true even more than I did sometimes. I'm still working on the other part of the plan.."
ADVERTISEMENT
Article continues below this ad
A son's promises to his dad
Parker made promises about how will hold the fort for his dad, now that he is no more. "I promise I'll give it my all to try to make it there. I might not ever shake this one off. You know I'll protect the family with my life. I hope I'll make you proud.
ADVERTISEMENT
Article continues below this ad
"A legend in my book, and the realest coach on the planet. Basketball didn't matter, you knew there was so much more to life. See you soon. Words will never explain how much I love you. Rest in Heaven."
Right before the start of his 5th season, Stewart breathed his last. However, he will always remain alive within the basketball fraternity for everything he has done.