"Need More Rogers" Bill Gates Quotes David Epstein to Express His Fascination for Roger Federer
Published 12/09/2020, 12:10 PM EST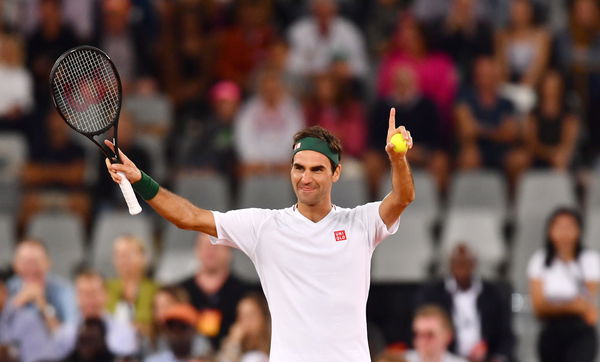 ---
---
Known for his elegant playing style, Roger Federer embodies all the attributes of a perfect tennis player. Each time Federer steps on the court, he makes the fans spellbound with his class and exquisite shot-making. Watching the Swiss Maestro is like 'poetry in motion' and getting mesmerized by the man's greatness.
ADVERTISEMENT
Article continues below this ad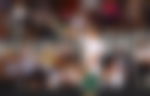 Recently, in his blog named Gates Notes, Bill Gates expressed his fascination for Federer and getting awestruck while watching the 8-time Wimbledon champion. Last year the billionaire paired up with Federer, for a celebrity exhibition match against the doubles team of Rafael Nadal and The Daily Show host, Trevor Noah, in Cape Town, South Africa. The proceeds of the match went to Roger Federer Foundation to support educational projects for underprivileged kids in African countries and Switzerland.
ADVERTISEMENT
Article continues below this ad
Quoting the late novelist David Foster Wallace, Gates implied that Federer is one of the most extraordinary athletes in the world. Here's what Gates quoted about Federer, "one of those rare, preternatural athletes who appear to be exempt, at least in part, from certain physical laws."
Gates unveils success mantra of Roger Federer
ADVERTISEMENT
Article continues below this ad
In his article, the billionaire talked about how surprised he was when he got to know that Federer had never played competitive tennis until he was a teenager. Having played a wide range of different sports, including skateboarding, swimming, ping pong, soccer, and badminton, Federer never received fancy coaching during his growing-up years.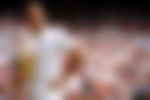 However, Gates gave a reference to the book Range: Why Generalists Triumph in a Specialized World written by sports journalist, David Epstein, to explain the advantages of knowing multiple disciplines. Epstein used Federer's experience as his opening example of the underappreciated benefits of delaying specialization and accumulating a breadth of different experiences.
ADVERTISEMENT
Article continues below this ad
"In a world that increasingly incentivizes, even demands, hyper-specialization," he writes, "we … need more Rogers: people who start broad and embrace diverse experiences and perspectives while they progress." wrote Epstein.
Through the author's words, Gates stressed the importance of having unique experiences in life to gain a wide range of perspectives to excel in your career.