Negredo completes move to Valencia
Published 07/01/2015, 11:57 AM EDT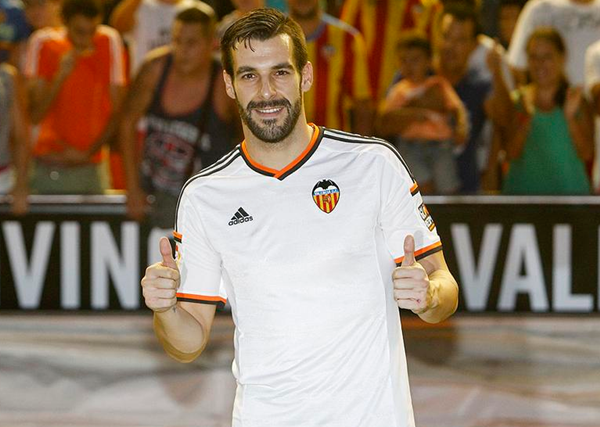 Former Manchester City player Alvaro Negredo has completed his move to the La Liga club, Valencia after a season loan at the same club, as confirmed by Manchester City's official site.
Negredo had joined the Spanish club on a loan deal under which the agreement also included a permanent transfer purchase clause which was activated when he played for Valencia. It was understood previously that they were not willing to keep him, and Negredo would return to the Manchester side, but it has not been the case as the completed deal has been estimated to be around ₤23 million.
The striker who joined the English side from Sevilla 2 summers before for £20.6 million, had a blast of a season for them as he scored a tremendous 23 goals in just 29 starts. He also did make 20 games from the bench, but a shoulder injury midway into the season meant a slow decay in his form. For Valencia, where he moved out for a season loan, Negredo was only able to score 5 goals.
This would give Manchester City some relaxation from the Financial Fair Play they have been under so much stress from, and might help them pursue bigger targets this summer season.