Nerve-racking: Usain Bolt Recalls Winning a Race after Wearing Shoes on the Wrong Feet
Published 12/27/2021, 11:29 AM EST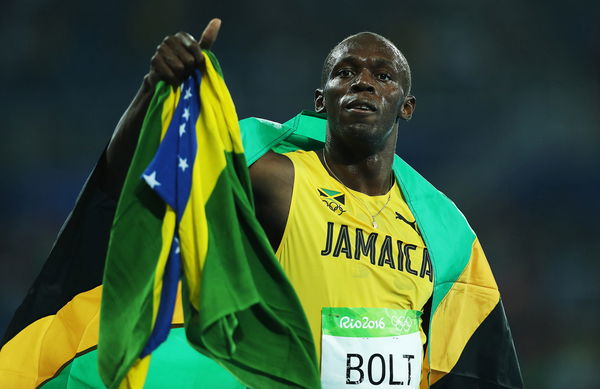 ---
---
Usain Bolt stands out as the symbol of ultimate hard work and dedication. Not just an 8-time Olympic gold medallist, but the athlete is also an 11-time World Champion. His double sprint victory in the 2008 Beijing Olympics helped him gain worldwide popularity and recognition.
ADVERTISEMENT
Article continues below this ad
Clocking 9.58 in the 2009 World Championships, the athlete made a world record. His impressive swift-running moves are still the source of inspiration to many.
ADVERTISEMENT
Article continues below this ad
Competing at the highest level consists of several difficulties, one of which is nervousness. Not long ago, in an interview Bolt shared one of the incidents that happened during a race because of his nervousness.
Was Bolt ever nervous before a race?
No matter how successful a person is, nervousness and anxiety are what everyone faces before taking the first step. Similarly, the legendary sprinter, Usain Bolt, was nervous before the 200 meters final in the World Juniors in Jamaica.
The athlete put the wrong shoe on the wrong foot just before the race started due to nervousness. Despite that, the athlete won and displayed his supremacy.
"I was trying to put my shoe on and I put the wrong shoe on the wrong foot because I could not focus. I was so nervous. I was nerve-racking and I won," said the Olympic champion.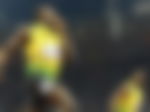 That made him realize that he can do that in front of the Jamaicans, then he will be able to do it in front of anyone. The athlete won despite wearing the wrong shoes on the wrong foot.
"I remember telling myself that if I can win in front of my home crowd, where I was that nervous to the point where I was putting a wrong shoe on the wrong foot, then I can win in front of anybody else," he added.
The incident did not just boost his confidence, but also helped him deal with nervousness and stage fright.
How did Usain Bolt handle pressure in the initial days?
Apart from the hectic training schedule and practice sessions, athletes become mentally tired because of people's expectations. Bolt started his journey as a sprinter at a young age, which did not put much pressure on him later.
ADVERTISEMENT
Article continues below this ad
But, when the legend won Virginia's and was moving to the senior level, people started expecting him to produce the best results.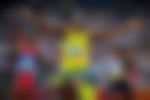 "It was tough for me because my expectation was so high at a young age. But as I said, I figured out that you know what, I want to do great for myself," said Bolt.
ADVERTISEMENT
Article continues below this ad
Soon after he had the first blow, Bolt decided to focus on himself and not let anybody pressurize him. He wanted to run for himself, not just on the ground, but in life too.