Netflix to Host New Series on Bethesda Fantasy Franchise
Published 01/02/2021, 11:41 AM EST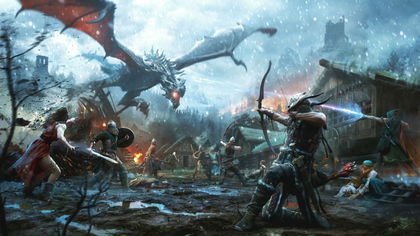 ---
---
Nine years have passed since Bethesda released Skyrim, the fifth installment in the Elder Scrolls series, a genre-defining franchise from Bethesda Softworks. All this time, fans have been waiting for the sixth title, but there is not much to go on.
ADVERTISEMENT
Article continues below this ad
Bethesda reportedly said it will not start on the sixth installment until its sci-fi IP Starfield is finished. However, Elder Scrolls fans need not lose heart. Rumors suggest that Netflix and Bethesda are working to re-create a live-action series based on the Elder Scrolls franchise.
After the massive success with The Witcher, Netflix must have realized the value of bringing to life popular fantasy games, especially with a gaming series like Elder Scrolls, which has been running since 1994, making it one of Bethesda's longest-running franchises.
ADVERTISEMENT
Article continues below this ad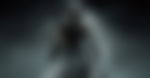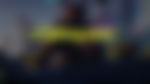 Elder Scrolls and Netflix rumors build up on Patreon
The open-world series' fans received a massive online RPG in 2014 with The Elder Scrolls Online. Other than that, and a few other spin-offs, the franchise has mostly been silent.
ADVERTISEMENT
Article continues below this ad
DanielRPK on Patreon was the one to release this rumor about the Netflix series. While there is no hint from either Netflix or Bethesda about this venture, DanielRPK is quite consistent with his industry rumors.
With The Witcher, Netflix did a fairly good job to bring the Geralt of Rivia to life. Played by Henry Cavill, the character portrayal did justice to the CDPR game while honoring the story that was written by Andrzej Sapkowski.
However, with The Elder Scrolls, the entire on-screen adaptation will come primarily from the video games. More rumors from Patreon suggest that Netflix is going all out with this venture. A whopping $150 million is supposedly on the line for each season of this collaboration with Bethesda.
ADVERTISEMENT
Article continues below this ad
Here's hoping fans of the franchise are gifted with the confirmation on this venture very soon.