Nets' Legend Stephon Marbury Explains Why Kevin Durant Is One of the Most Unique Players in the League
Published 09/04/2021, 9:28 PM EDT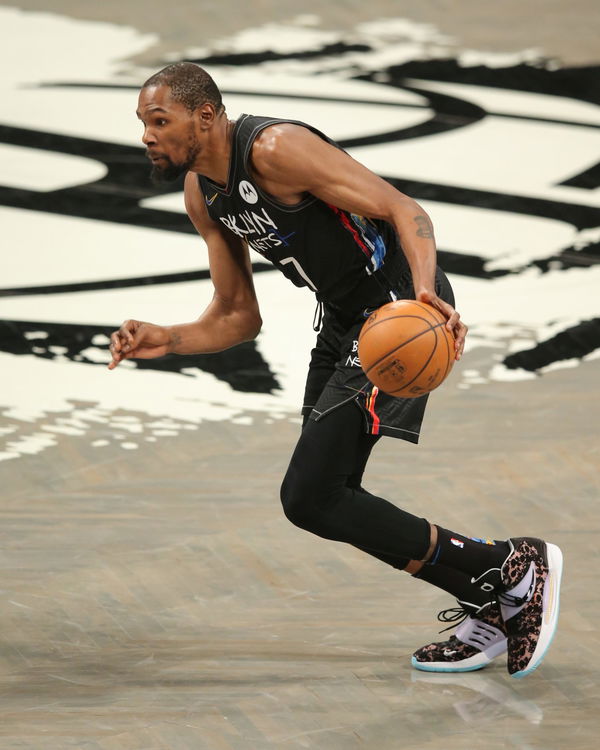 ---
---
Kevin Durant is arguably one of the best scorers the NBA has ever seen. With every shot in his arsenal, KD undoubtedly is unstoppable and many a times incredibly difficult to defend against.
ADVERTISEMENT
Article continues below this ad
While NBA players standing at 6'10" feet tall generally end up playing as a power forward or a center, Durant has always stood out as he plays as small forward. With incredible ball handling and scoring skills, KD can play both on and off the ball.
ADVERTISEMENT
Article continues below this ad
Stephon Marbury explains what makes Kevin Durant different
The 'Slim Reaper' certainly has been one of the biggest superstars in the league for a while now. Playing for some of the best teams like the OKC Thunder and Golden State Warriors, KD somehow has been a standout performer among other star.
Nets' legend Stephon Marbury certainly is a big Durant fan. In a recent appearance at a podcast, Marbury explained his first experience of watching a young KD. "I remember watching Kevin Durant, his first his first game in college when he was with Texas. I called my brother and I was like, yo, is this kid named Kevin Durant? So he's a freshman. I said he would not be there. He won't be there long."
ADVERTISEMENT
Article continues below this ad
The Nets' legend then explained what makes Durant standout from others. "He's crazy. I was like, 'yo this is sick.' So from then on, it's basically been, it's been the same movement. It's just been, you know, better."
"We've never seen a guy at 6'10" handle the ball the way how he handles the basketball. I mean, it's literally point guard skills and everything that he does from his cross from his, you know, his hezi everything you know, but the thing the thing that separates is he can shoot."
ADVERTISEMENT
Article continues below this ad
One of the major advantages of such a big frame that Durant has is his shooting. Given his massive frame, KD has a pretty high release point to his shots due to which contesting his shots is a nightmare. Apart from that, the 'Slim Reaper' is pretty agile and quick for his size.
Given his underrated pace and dribbling, KD often ends up in the positions he wants to take shots on. His incredible levels of skill along with his physical attributes make him an absolute phenom and even stands out among the likes of James Harden and Kyrie Irving. Is the 2012 MVP, the best offensive player the NBA has ever seen?