"Never Even Noticed Her": Jonathan Owens Denies Spotting Simone Biles at 2019 NFL Game
Published 01/10/2022, 1:30 PM EST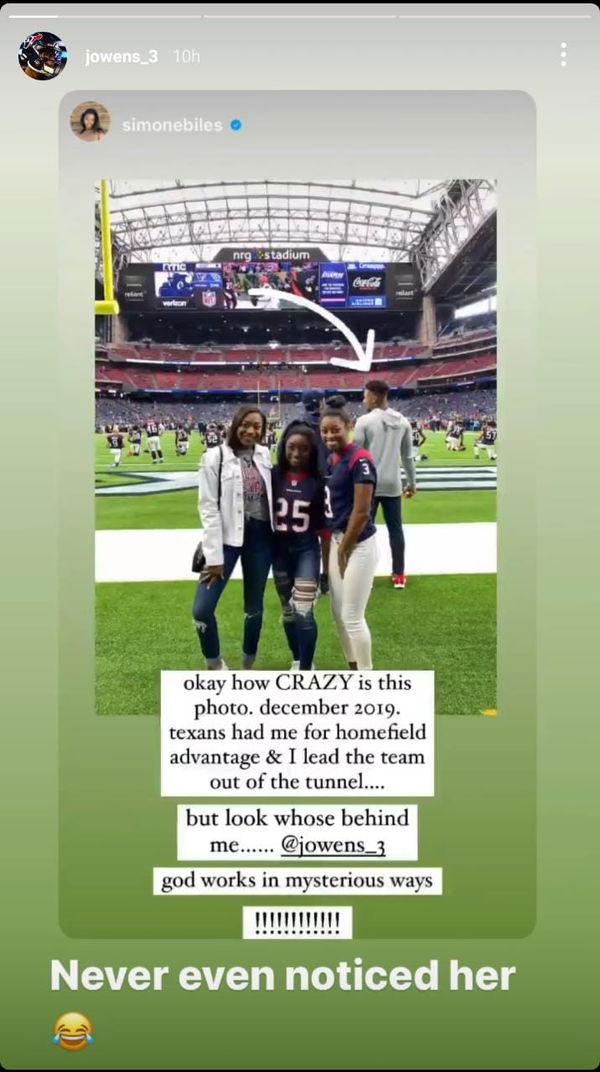 ---
---
Star gymnast Simone Biles has been head over heels for NFL star Jonathan Owens for quite some time now. The two often take to social media to post pictures also.
ADVERTISEMENT
Article continues below this ad
Recently though, Biles found some crazy pictures on her phone which reveal that she bumped into Owens way before they actually met. Owens meanwhile, has quite the funny reaction to it.
ADVERTISEMENT
Article continues below this ad
Owens did not even notice Biles
Simone Biles was casually going through her phone when she found some pictures from 2019. These pictures looked pretty normal until she spotted something really crazy! The photos starred her boyfriend Jonathan Ownes.
Turns out, Biles was invited by Houston Texas back in 2019 for home-field advantage. Owens was also present there. And even though they didn't know each other, Owens was spotted in multiple captures on Biles' phone.
Biles herself posted these photos and videos on her Instagram story, appearing quite literally surprised and shocked.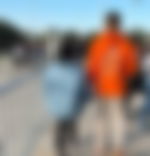 "Okay how crazy is this photo. december 2019. texans had me for homeland advantage and I lead the team out of the tunnel…but look whose behind me…," posted Biles tagging Owens.
Owens himself denies seeing Simone Biles, even though he appeared in multiple shots.
"Never even noticed her," wrote Owens reposting Biles' story.
Biles wrote that God works in mysterious ways, and indeed he does for who knew then that the two would end up dating each other just after a year.
Simone Biles hypes up her boyfriend
Biles also took to Instagram to hype up her boyfriend and appreciate him. Owens has been giving some impressive performances for his team. And was just promoted last year to an active roaster.
Simone Biles is extremely proud of all that Jonathan Owens has achieved, saying that this is just the beginning of his journey.
"Proud of you & everything you've accomplished this season, this is just the beginning, only up from here," she wrote.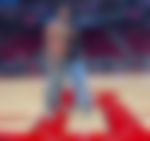 ADVERTISEMENT
Article continues below this ad
Biles appreciated Owens for working hard day in and day out and for never giving up.
"Day in and day out, never giving up & always showing up and showing out"
Both Biles and Owens never leave the chance to encourage each other. They support each other for their passion and be with each other day in and day out.
ADVERTISEMENT
Article continues below this ad
Biles is always spotted attending Owens' match and cheering him up from the stands. At the same time, Owens was also previously spotted cheering for his girlfriend during her Gold Over America Tour.