'Never Heard Michael Jordan Say he was The Greatest': Is Isiah Thomas Taking a Dig At LeBron James?
Published 06/02/2021, 11:18 PM EDT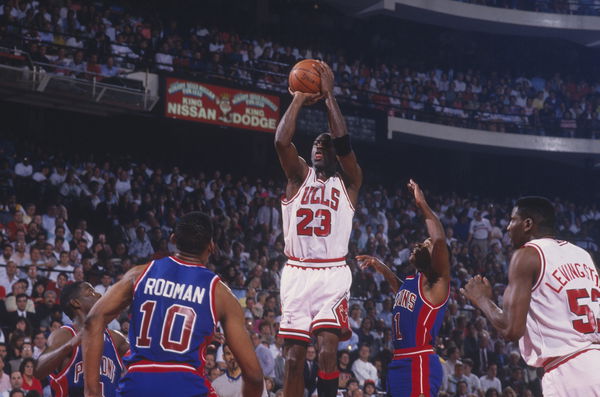 ---
---
The NBA has often seen comparisons between players of different generations, with the LeBron James-Michael Jordan saga being the most popular example.
ADVERTISEMENT
Article continues below this ad
While some believe that this doesn't sit right because the circumstances were different back then. At least, that is what Isiah Thomas believes. In fact, he subtly chooses Michael Jordan over LeBron James as the undisputed GOAT.
Isiah Thomas sides with Michael Jordan in GOAT conversation
ADVERTISEMENT
Article continues below this ad
Isiah Thomas, undoubtedly, comes in the category of greats. If it weren't for him, there would be no "Bad Boy" Pistons that even Michael Jordan considered his toughest competition.
During that era, Thomas led the Pistons to five straight Eastern Conference Finals and two NBA championships. While doing so, they also had their way with the Jordan-led Chicago Bulls.
Although locking horns with Jordan instilled a rivalry, he still believes MJ is the greatest of all time. However, Thomas has a different viewpoint about the players who try to include themselves in this elite group.
In an recent interview with Mike Greenberg, Isiah revealed that he appreciates being listed next to the current superstar players.
He explained, "Well, we come from an era where there was humbleness and respect. This is the era where they say, I am the best. I'll even bring Jordan up in this. We have never heard Michael Jordan say, he was the greatest who ever played. And this is a generation that says no, I am the greatest to do it. And they put their stamp on it, claim it."
"We came from an era where we didn't claim it. We let others claim it and fight about it," Thomas concluded.
In fact, it could have been a sly dig at LeBron James. He also said that he at least has the credentials to back up the fact that he deserves to be in the conversation of greats.
WATCH THIS STORY: Teammates of Michael Jordan That Hardly Made Any Contribution to the Chicago Bulls Dynasty
LeBron James is already on the line of fire
After the Lakers' humiliating loss against the Phoenix Suns in Game 5 of the first round of playoffs, Bron's legacy seems to be in question. In fact, he is facing a lot of criticism for even walking out of the game with just around 5 minutes remaining. Analysts and NBA fans have not left this chance to attack him.
To be anywhere near the GOAT status, players need to match up to the bar of greatness Jordan has set. And the biggest reason MJ fans believe LBJ doesn't stand a chance is that he doesn't have the six rings Jordan has.
ADVERTISEMENT
Article continues below this ad
With the situation right now, it seems like LeBron's pursuit of that is going to be unsuccessful. He is 31-years-old and has 4 championships with him. If he doesn't win his second consecutive title with the Lakers, who knows how long the fifth one will take.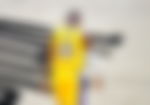 With LeBron's legacy in question once again, will he be able to respond this time? And do you think if Bron failed to get six rings, he doesn't deserve to be in the GOAT discussion?
ADVERTISEMENT
Article continues below this ad