New Cyberpunk 2077 Mod Aims at Making Cruising Through Night City Easier
Published 12/22/2020, 11:21 AM EST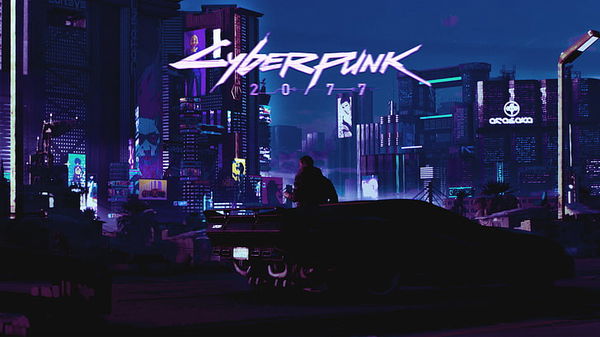 ---
---
Cyberpunk 2077 has been one of the greatest hits of this year, perhaps even the biggest one. The game has blown Steam's record for the most number of concurrent players in a single-player game. The open-world action-FPS title from CD Projekt RED has mostly managed to live up to the insane hype and expectation that grew around it. Although the game features quite a number of glitches and bugs, devs are working towards fixing them and optimizing the game even further.
ADVERTISEMENT
Article continues below this ad
Further reading: How to Make a Quick Buck in Cyberpunk 2077
ADVERTISEMENT
Article continues below this ad
Along with devs, the community has been doing its fair share to tweak various aspects of the game by releasing mods. In order to find various tweaks for the game, one has to look no further than the trusted Nexusmods.
Players have all agreed that the vehicle handling mechanics in the game is a bit difficult to master and makes general navigation hard in the game at times. A creator who goes by the name 'RB', recently uploaded a mod on Nexusmods that helps improve vehicle handling.
Further reading: PlayStation About to Release Marvel's Spider-Man Remastered Version With a Slight Twist
Enjoy better vehicle handling in Cyberpunk 2077 with this easy to install Mod from 'RB'
In the description of the mod, RB says,
ADVERTISEMENT
Article continues below this ad
"A WIP .ini configuration file to try and make the handling less frustrating, the mod is non intrusive as it doesn't modify any files, just try it and let me know. I'm still playing around with all the settings to see what works and what doesn't, this is my first quick iteration and personally I feel it's a lot less frustrating to drive around.
"For example the Kuzanagi doesn't slide into the next realm when you are going 150kmh and use the handbrake to turn a corner anymore."
In addition to this mod, the creator has added an optional configuration file as well, which aims at further increasing vehicle handling. He created this by playing around with the acceleration and deceleration. However, note that using this optional file will overwrite your settings. The creator suggests that you go through the ReadMe.txt file and modify the files yourself.
ADVERTISEMENT
Article continues below this ad
Installation for this mod is quite simple as well. All you need to do is extract the downloaded files into the game directory.
Cruising through Night City just got a whole lot easier. So hop on, because we have a city to burn.
Trending Stories