New Details Revealed About Call Of Duty 2020's Campaign
Published 04/28/2020, 10:53 AM EDT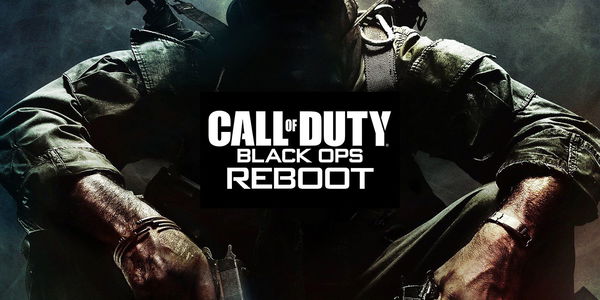 There are lots of rumors and leaks surrounding Activision working on a new Call Of Duty video game. The latest game, Call Of Duty 2020, is reportedly set in the Cold War/Vietnam War and attached to the Black Ops universe in some way. Treyarch is working alongside Raven Software and Sledgehammer Games for the development of the new first-person shooter title.
COD 2020 To Be A Black Ops Reboot But With A Twist
According to prominent COD insider TheGamingRevolution, this year's COD game will take place in the Black Ops storyline's universe. However, it is also going to be a reboot somehow. Renowned gaming journalist Jason Schreier recently tweeted that he heard 'Call of Duty: Vietnam' as one of the titles for the new game. The journalist also stated that a reboot of the Black Ops series is unlikely.
ADVERTISEMENT
Article continues below this ad
Some earlier rumors and leaks suggested the new game as a Black Ops reboot, set in the Vietnam War/Cold War. TheGamingRevolution, in his latest YouTube video, explains why he believes the game will be a soft reboot. It will be based on the Black Ops storyline but in an alternate reality. By implementing the concept of multiple realities and multiple choices, the game could be a reboot but not a reboot at the same time.
ADVERTISEMENT
Article continues below this ad
Some Details Have Emerged for Call Of Duty 2020's Campaign
One of TheGamingRevolution's trusted sources told him there is a mission in the game exactly the same as in Black Ops 1. Apparently, something significant happens during the mission's playthrough, which drastically everything within the campaign and outcome of that mission.
ADVERTISEMENT
Article continues below this ad
Moreover, the leaker further revealed that the iconic characters of David Mason and Captain Frank Woods would feature in the game in some shape or form. However, he also claimed both characters have been re-casted. It highlights that the old events are seemingly being reckoned unlike Modern Warfare, which entirely has a new storyline. 
Game development, often subjected to changes and rumors should be taken with a grain of salt. Thus, one should approach video game leaks with discretion. You can check out the leaker's latest video above, where he discusses many more details.