New Dragon Age 4 Concept Art Hints Towards Imminent Announcement or Trailer
Published 03/21/2021, 10:55 AM EDT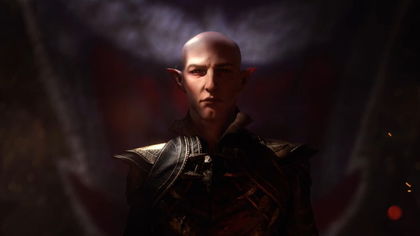 ---
---
Dragon Age 4, the upcoming installment in the popular role-playing video game series, has been under works for a few years now. BioWare first teased the game in The Game Awards in 2018 and officially revealed it during the Gamescom Opening Night Live 2020.
ADVERTISEMENT
Article continues below this ad
Ever since, fans have been curious to know more about Dragon Age 4. The game will most probably release in 2022 or later, as the developers haven't confirmed a release date yet.
The executive producer of Dragon Age 4, Christian Dailey, recently posted a concept art on Twitter. It has dropped some huge hints regarding the fashion and culture that we might witness in Tevinter.
ADVERTISEMENT
Article continues below this ad
The concept art showcases a Tenvinter Mage holding a subtly designed staff. However, the biggest highlight for several fans was the character's hat.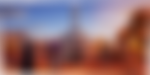 Interestingly, Matthew Goldman also shared this concept art with a caption that mentioned Minrathous:
Minrathous is the biggest city and the capital of Tervinter. Hence, some fans are now assuming that the latest Dragon Age trailer actually revealed Minrathous. In addition to that, the concept art's background and the trailer's color scheme seem to depict the same environment.
A new Dragon Age 4 trailer might be on its way
The teaser trailer that was revealed during the Game Awards 2020 had painted a very diverse picture of Tervinter. Apparently, it comprises several unique landscapes. Grey, Black and Gold dominated the color scheme of the outfits of Tervinter's citizens and the region's geography during the entire trailer.
Fans could also spot forests, beaches and snow alongside colossal palaces. BioWare's approach to depict a place with disturbing history as beautiful and shiny is intriguing, to say the least.
Additionally, BioWare had previously described the protagonist in Dragon Age 4 as someone without power. This implies that players will have more autonomy while determining the outcome of the game.
Having said that, concept arts following a teaser trailer are certainly disappointing for fans who were eagerly waiting for more Dragon Age 4 updates. On the flip side, many believe that this concept art has laid the foundation of an upcoming teaser trailer.
ADVERTISEMENT
Article continues below this ad
Dragon Age 4's story is still a complicated mystery. Naturally, a new trailer that emphasizes more on the game's lore, and the type of characters that will play a major part in it will be a delight.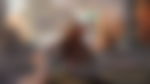 As for now, fans can just sit back and wait for more Dragon Age 4 trailers and gameplay reveals. The community wants BioWare to take its time in development, but also expects it to reveal more about the game on a regular basis.
ADVERTISEMENT
Article continues below this ad