New ICC World Rankings released
Published 03/02/2015, 1:08 PM EST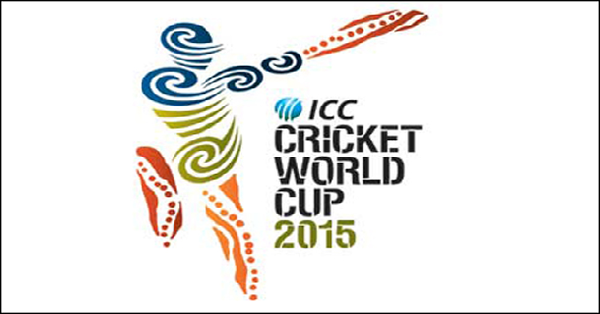 ---
---
There has been plenty of reshuffling in the ICC Player rankings after 23 well contested and exciting pool matches of the world cup.
ADVERTISEMENT
Article continues below this ad
Starting with ICC ODI batsman rankings, South African captain AB de Villiers heads the charts, followed by Kumar Sangakara and Hashim Amla who both are tied at the second position. de Villiers though leads Sangakara and his fellow teammate Amla by quite a big margin (49 points). Also, de Villiers needs only two points to become only the 11 batsman to surpass the 900 point barrier. Sangakara has been the highest run scorer till now in this world cup which is responsible for his sudden leap of faith. For India, Virat Kohli is at no. 3 position, just two points behind Amla and Sangakara and captain cool MS Dhoni is ranked at no. 10. Chris Gayle is the second highest scorer in this world cup which is why he has jumped 5 places to reach the 52 position tied with Afghanistan's Samiullah Shenwari, the latter going up by 12 places.
ADVERTISEMENT
Article continues below this ad
In the ICC ODI Bowler rankings, Tim Southee and Trent Boult, the two most successful bowlers of the world cup has seen both of them going up by 10 and 23 places reaching the 12 and the 24 place respectively. New Zealand's spin wizard Daniel Vettori has had an excellent world cup so far which has taken him up to the 9 position in the rankings.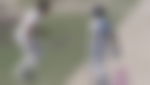 South Africa's Imran Tahir, Australia's Mitchell Starc and Pakistan's Mohammad Irfan have all achieved career best rankings. Imran Tahir has jumped 7 places to reach to the 4position after his excellent performance taking nine wickets, Starc has gained two places to fifth following his 8 wickets and Irfan's five wickets have given him a position in the top 10 at the 10 position following a rise of 6 places.
For India, Mohammad Shami and Ravichandran Ashwin have also moved upward. Shami has gained 14 places and is now ranked 11 in the list. Ashwin's 8 wickets has helped him climb six places to the 16 position.
Good news for Ireland is that left arm spinner George Dockrell, has now become the highest ranked bowler among the Associate Member Countries.  His four wickets in two matches have given him a rise of 8 places that has put him in 28 position. Joshua Davey's, taking 9 wickets in three matches, now shares the 91 spot with Australia's Glenn Maxwell after gaining 15 places.
In the All rounder rankings, Tillakaratne Dilshan has surpassed Bangladesh's Shakib Al Hasan to be no. 1 in the rankings following his 229 runs and 3 wickets at the world cup so far. He is now 10 points clear of Shakib.
Read the all the ratings with updated standings on next page. 
Reliance ICC ODI Team Rankings (as on 2 March, 2015, after match 23 in the ICC Cricket World Cup 2015)
Rank Team Ratings points
1 Australia 120
2 India 116
3 South Africa 113
4 Sri Lanka 108
5 New Zealand 107
6 England 102
7 Pakistan 94
8 West Indies 93
9 Bangladesh 75
10 Zimbabwe 52
Reliance ICC ODI Player Rankings (as on 2 March, 2015, after match 23 in the ICC Cricket World Cup 2015)
Batsmen
Rank (+/-) Player Team Points Ave HS Rating
1 ( – ) AB de Villiers SA 898 52.93 899 v WI at East London 2015
2= (+2) K. Sangakkara SL 849 41.55 853 v Afg at Mirpur 2014
( – ) Hashim Amla SA 849 55.68 901 v Eng at Trent Bridge 2012
4 (-1) Virat Kohli Ind 847 52.17 886 v Ban at Fatullah 2014
5 (+1) T. Dilshan SL 798 39.46 800 v Ban at Melbourne 2015
6 (-1) Kane Williamson NZ 789! 47.29 789 v Aus at Auckland 2015
7 ( – ) Shikhar Dhawan Ind 784 44.59 794 v SA at Melbourne 2015
8 (+4) Aaron Finch Aus 734 38.92 743 v Eng at Melbourne 2015
9 (+1) George Bailey Aus 718 42.02 867 v SA at Harare 2014
10 (-2) MS Dhoni Ind 712 51.86 836 v Aus at Delhi 2009
Bowlers
ADVERTISEMENT
Article continues below this ad
Rank (+/-) Player Team Points Ave HS Rating
1 ( – ) Saeed Ajmal Pak 733 22.18 4.13 810 v SA at Centurion 2013
2 ( – ) Sunil Narine WI 719 26.49 4.10 791 v SL at Jamaica 2013
3 ( – ) Dale Steyn SA 708 25.58 4.82 746 v Ind at Durban 2013
4 (+7) Imran Tahir SA 703*! 19.40 4.38 703 v WI at Sydney 2015
5 (+2) Mitchell Starc Aus 687*! 19.89 4.94 687 v NZ at Auckland 2015
6 (-1) Mitchell Johnson Aus 667 25.73 4.85 724 v Ban at Darwin 2008
7= (-3) James Anderson Eng 663 29.31 4.93 719 v SA at The Oval 2013
(-1) Shakib Al Hasan Ban 663 28.15 4.28 717 v Zim at Chittagong 2009
9 (+5) Daniel Vettori NZ 647 31.82 4.11 788 v Eng at Durham 2008
10 (+6) Mohammad Irfan Pak 641! 29.64 4.86 641 v Zim at Brisbane 2015
All-rounders
Rank (+/-) Player Team Points HS Rating
1 (+3) T. Dilshan SL 409! 409 v Eng at Wellington 2015
2 (-1) Shakib Al Hasan Ban 399 453 v Zim at Chittagong 2009
3 ( – ) Angelo Mathews SL 394 427 v Eng at Colombo (RPS) 2014
4 (-2) M. Hafeez Pak 384 438 v Ind at Kolkata 2013
5 ( – ) Shahid Afridi Pak 328 383 v Ban at Mirpur 2011
6 ( – ) James Faulkner Aus 320*/ 327 v Eng at Perth 2015
7 ( – ) Ravindra Jadeja Ind 307 378 v Eng at Edgbaston 2013
8 ( – ) Mohammad Nabi Afg 278 296 v Ire at Dubai (GCA) 2015
9 ( – ) Shane Watson Aus 270 433 v WI at St Lucia 2012
10 ( – ) Glenn Maxwell Aus 269 /* 280 v Eng at Melbourne 2015
ADVERTISEMENT
Article continues below this ad
Source icc-cricket.com