Does the new-look Dortmund side signify a positive change?
Published 08/21/2015, 2:46 PM EDT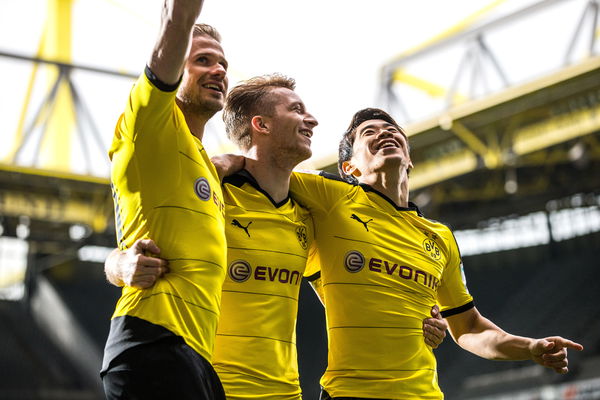 ---
---
2014-15 was a dismal campaign for Dortmund, given the heights they reached in the preceding few seasons. They flirted with relegation for more than half the season, although had some success in the DFB Pokal and UEFA Champions League (if we consider their overall form).
ADVERTISEMENT
Article continues below this ad
It was a combination of bad luck, poor form and tactical decisions and injuries to key personnel were responsible for their disastrous season. It resulted in one of their major success factors leaving the team. Manager Klopp announced he would leave the club at the end of the season (and as one of their most successful managers in history) to take a sabbatical.
Given the success of the last few years, expectations of their amazing fans who stood by their team during a horrible season, Have Dortmund revived themselves?
ADVERTISEMENT
Article continues below this ad
Firstly, they brought in Thomas Tuchel (who also managed FSV Mainz before joining Dortmund, like Klopp had). And for the first time since 2011-12, no star player left Dortmund. Previous seasons, Nuri Sahin, Shinji Kagawa, Mario Gotze and Robert Lewandowski, all stars at Dortmund, left for new pastures (and well, the first two of those four, who did not find success elsewhere have returned).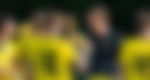 This time, no star player who was wanted at the club left. Both Mats Hummels and İlkay Gündoğan, who were linked to clubs across the European Elite have committed their future to their current club which is good news for Der BVB. The departures of players such as Ciro Immobile and Miloš Jojić have freed up squad space, and removed players who just won't be able to perform the manager's expectations.
All these according to various media sources and sources near the players, is down to the new manager coming in, talking to them, stating his vision and plans and tactics he wants to use. So that's good, the team have got a solid plan and they believe in it. This makes implementation much easier.
Now, the training has come in, fitness has returned and the squad believes in itself again. The team need to back it up with good results to prove it to their fans and their critics. So far, its been done. Their first match of the season was a Europa League third round playoff which was a 1-0 win on the first leg. However the second leg was a convincing 5-0 win, followed by a 2-0 win in the second round of the DFB Pokal and the biggest result was a 4-0 win over Borussia Mönchengladbach. Now Mönchengladbach are one of the stronger sides in German football, so a 4-0 win indicates there is something back in this squad. If there is another thing we could add, the character and determination. The first round of their Europa League playoff saw Dortmund fall 3-0 to Norwegian side Odds BK in the first 25 minutes, before a rally by the team saw them take the tie 4-3.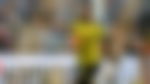 The frontline of Dortmund is led by Reus, Mkhitaryan and Aubameyang who have scored all but one Dortmund's goals in all competitions so far. Mkhitaryan is the biggest positive for Dortmund so far, having scored 7 goals in all competitions so far, far better than his tally of five last season. The formations have varied from a conventional 4-4-2, 4-3-3, 4-2-3-1, allowing Dortmund to exploit their versatile midfielders. The likes of Kagawa can be Hoffman utilized for the attacks. Reus (who can be a winger or striker) along with Blaszczykowski are on the wings. The likes of Gundogan, Bender, Weigel offer a defensive support as holding midfielders. All of this without Nuri Sahin and Oliveir Kirch who are out injured.
The backline is led by Hummels who seems to be back at his best, supported by Papastathopoulos, Piszczek and Schmelzer and they seem much more solid. Ginter and Subotic are still there and can provide valuable cover should any injuries come
ADVERTISEMENT
Article continues below this ad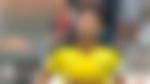 Arguably, the biggest surprise is the man between the sticks. Roman Bürki has now replaced the ever reliable but ageing Roman Weidenfeller and so far, he has done his job well. A risky move that so far seems to be paying off, as Weidenfeller has been the main keeper for the last decade. Its an understandable choice, and Widenfeller is still a very reliable back up, very few teams can boast a good goal keeper pairing.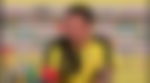 So far, Tuchel has got the best of the squad. He has restored their confidence and using the depth and versatility well. He has however, credited his success to the foundations laid down by Klopp, which is true and also indicates a good professional character on the part of Tuchel.
ADVERTISEMENT
Article continues below this ad
There is a long road ahead, but if we judge their four matches till date, Dortmund seemed to have been revived and are going to threaten German football. Klopp is gone but not forgotten but its now time for Tuchel to lead Dortmund and keep them as one of the top sides in Europe and Germany.