A New Milkha or a New Sachin?
Published 12/24/2014, 7:42 AM EST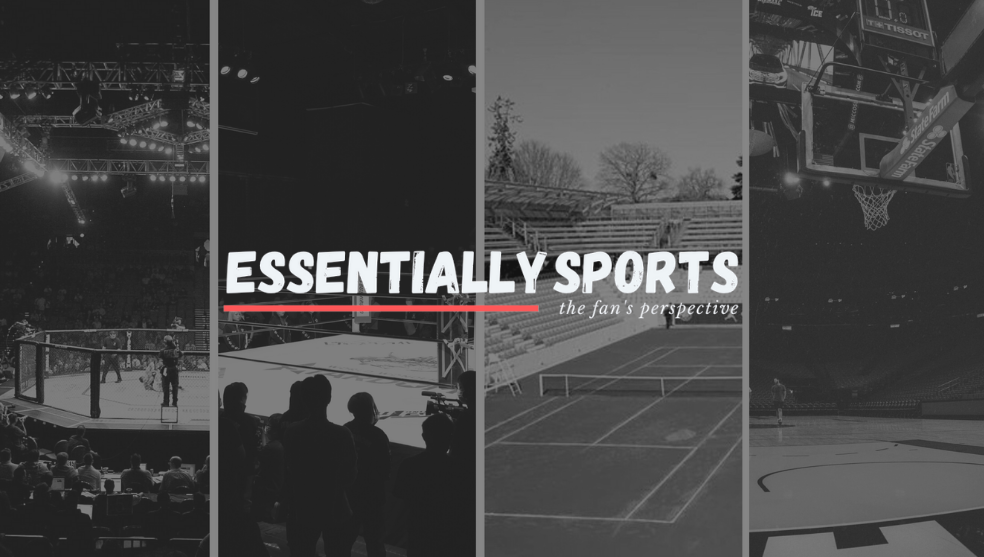 Indians were introduced to the game of cricket by the Britishers during the colonial rule that lasted for almost two centuries but it does not explain why cricket alone, and not any other sport, has grown to its current level of popularity.
ADVERTISEMENT
Article continues below this ad
Often people have termed Cricket as a national obsession and detriment to other sports in the country. But one has to understand the fact that mass following of a particular sport comes from the nation's success in the international arena. Having said that, we cannot deny the fact that hockey was also popular in India during Dhyanchand's era, but the quality has deteriorated over the years and hence the lack of followers.
When Kapil Dev and his men lifted the cricket world cup in 1983, it was indeed a great moment for India in terms of international recognition in a sport. A team which was declared as underdogs before the tournament began went on to win the tournament, winning the finals against a great West Indian side. This captured the nation's imagination and brought the game of cricket to every home in India.
ADVERTISEMENT
Article continues below this ad
After Kapil Dev it was Sachin Tendulkar who went on to become a national hero. Sachin, who started his career at an age of 16 years has been one of the greatest cricketers the game has ever seen; winning a number of laurels for his country and creating records which will not be broken easily. The icing on his illustrious career came when he played an integral role in the side that won the world cup in 2011, thus adding one more trophy to his kitty. Many young cricketers have drawn inspiration from him and have been motivated to play and represent their country in future. That motivating spark is of utmost importance for the youngsters as it keeps their flames of hope and ambition alive. However this spark seems to be missing in athletics these days.
Milkha Singh, a man carrying the hopes of millions of Indians in the 1960 summer Olympics in Rome, could have changed the whole scenario of sports in the country. He was one of the favorites to win the 400m final in that Olympics. He did manage to break the existing world record at that time but so did the other athletes who finished in the top three positions and Milkha came fourth. Milkha did win gold in the Commonwealth and Asian games, but the achievement that the nation had longed for didn't come. Had he won the gold medal in Olympics, the Indian sporting history and culture would have been very different from what it is now. Youngsters would have tried to emulate him and make a career in athletics as well.
ADVERTISEMENT
Article continues below this ad
Every sports person seeks opportunities, facilities and recognition. It is evident that cricket has more opportunities and facilities as compared to other sports in India, the reason why people turn to this sport. Due to lack of proper funding and rewards, many athletes who have represented India in Olympics, Commonwealth etc. struggle to make both ends meet during their non-playing days.
Efficient cricket infrastructure, exposure and coaching have definitely helped in nurturing the raw talent and produce good cricketers in India. But this has made other sports; especially athletics suffer as the influx of raw talent is minimal. Athletes must be given due attention and their growth must be monitored constantly under the guidance of expert coaches to improve their abilities. Though circumstances have become a lot better in the recent years but still there is room for improvement.
I'm not against the popularity of cricket or cricket as a sport, infact I'm a huge cricket fan myself, but I strongly believe that if a young athlete follows the footsteps of Milkha and reaches the top, then it will be a great boost not only for athletics but also for other sports in India. I also feel that sometimes cricketers get undue media attention, limelight and rewards which prove to be detrimental for other sports as youngsters are lured to take up cricket because of the fame and money which they can get through it. If other sportspersons also start getting the same amount of recognition, then the day is not far when people would start taking examples of Tintu Luka, Deepika Kumari, or Krishna Poonia along with Sachin Tendulkar and Kapil Dev.
ADVERTISEMENT
Article continues below this ad
There may be difference in the lives and careers of the great sportspersons mentioned above, but what makes them special is the fact that they are a source of inspiration for the masses and unite the nation irrespective of the sport they play. India is lucky to have so many good cricketers and I'm sure in the coming years we'll get to witness many more Tendulkars, Gavaskars or Dravids blooming in the streets of the country, but a new Milkha Singh is the need of the hour.