New Mythic Weapon in Fortnite Can Help Make Rotations Easy Around the Map
Published 05/02/2021, 11:21 AM EDT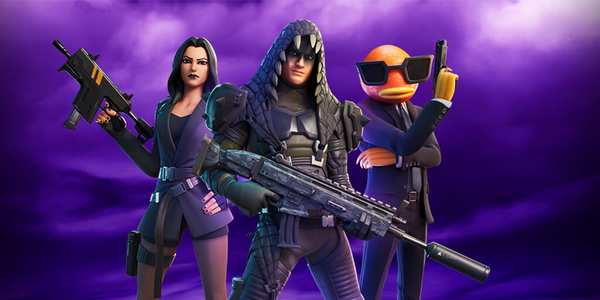 ---
---
Fortnite Season 6 continues to grow with each update. The studio rolled out another massive patch that has added Batman into the mix. The studio is currently collaborating with DC Comics to produce Batman x Fortnite zero-point comic. This will bring a massive range of changes to the Battle Royale map with each release.
ADVERTISEMENT
Article continues below this ad
The studio has already clarified that each release of the comic will affect the storyline of the title. Now the studio has added another mythical item into the mix that can help you move around.
ADVERTISEMENT
Article continues below this ad

The new Mythical weapon will make rotations easier in Fortnite
The latest update of Epic Games' BR has seen the addition of a new item. This mythical grenade goes by the name shock wave and it will definitely make your life easier.
Gamers can easily find this grenade lying in the treasure boxes, as these grenades are high-tier loot. You can create an elaborate ramp and use a vehicle to jump from one side of the map to another.
Drive up the car towards the ramp and create a platform for it to rest. You can use the new mythical grenade to launch the car into the air, thereby covering a massive area.
Step out of the vehicle and toss the grenade at the rear section of the car. As soon as you toss the grenade, enter the car once again for this trick to work. You will now be propelled into the air, as the car continues to fly over the massive Battle Royale map. This trick can certainly come in handy to make fast rotations across the map.
ADVERTISEMENT
Article continues below this ad
Video source:  TheLlamaSir
The studio has also added an elaborate hint about an upcoming skin. The current season's Battle Pass holds a particular spray that looks similar to meowscles. The game also contains another significant spray that holds the same familiar character with the same art style, which could go on to become a skin of its own.
The Battle Pass only holds items of characters that exist in the game, and it feels like this is a hint. The spray showcased 2 other characters, who could also receive the skin.
ADVERTISEMENT
Article continues below this ad