New Vault Locations And Weapons In Fortnite
Published 08/27/2020, 12:08 PM EDT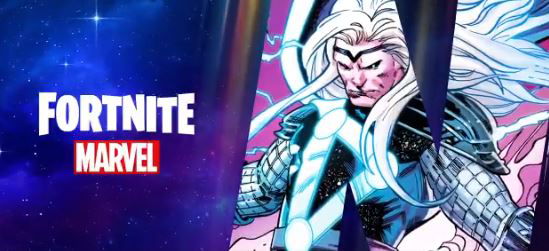 ---
---
Fortnite Chapter 2 Season 4 has begun, and we have our set of challenges for Week 1. While some of these look fairly simple, others are quite confusing. The updated version 14.00 also brings in some fresh changes to the map. First thing first, the spawn island is now a heli-carrier from the Avengers movie.
ADVERTISEMENT
Article continues below this ad
The ship might move in the future, and there is a vault located inside it too. Pleasant Park also looks quite like the older version, from before Season 3. However, it is now a location for Dr. Doom and has been renamed as Doom's Domain. 
Moreover, there are also several solar panels scattered across the map that look like Stark tech, which belongs to Iron-Man. A sentinel grave on the map might be the next big POI location. 
ADVERTISEMENT
Article continues below this ad
With new locations come new challenges. Hopefully, as the season progresses, we will see some new POI's with new vaults.
Poggers uploaded a video to show us the pros reacting to these new vaulted/unvaulted items. 
Fortnite Season 4 new vault locations and weapons in them
To start off, the first vault location is at Doom's Domain. This is one of the tougher challenges as one has to take Dr. Doom down. However, beware of his energy blast, as it affects the health substantially. Eliminating him will give one access to his abilities.
There is also a collection of Stark robots at landing sites for the Quinjet. This one can be found near Craggy Cliffs.
The rest of the vaults in the game are pretty much the same. However, Epic will add new locations and POIs soon so we can expect some new vaults soon. The sentinel graveyard might be one of the potential POIs with a vault hiding legendary weapons. 
ADVERTISEMENT
Article continues below this ad
Vaulted and unvaulted weapons
– Decoy has been vaulted

– Epic Shockwave has been unvaulted
– Bounce Pad has been unvaulted
– Boogie Bomb has been unvaulted

— HYPEX (@HYPEX) August 27, 2020
ADVERTISEMENT
Article continues below this ad
Thanks to Hypex, we now know the items which have been vaulted. The weapons that Epic vaulted are "Tactical Shotgun" (all rarities), "Pistol (Epic/Legendary), "Rapid Fire SMG" (Rare/Epic/Legendary), "Submachine Gun" (all rarities), "Hunting Rifle" (Epic/Legendary) and the Flare gun. 
The items that Epic has unvaulted are the Tac Submachine Gun, the Decoy, and the Epic Shockwave, alongside the Bounce Pad and Boogie Bomb.
Trending Stories