New wave to Indian basketball
Published 06/28/2015, 10:45 AM EDT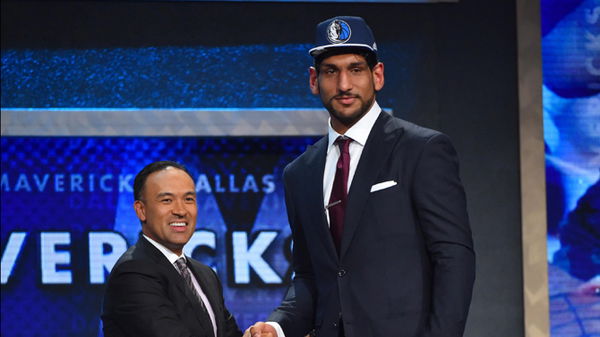 ---
---
Do you remember Yao Ming?
Yao Ming is now a very famous name in basketball. This Chinese lad had changed the perspective of how Chinese earlier saw basketball, from the Jordan era basketball was quite famous in China but people enjoy only watching it as a game. However ever since Ming got playing in NBA he flooded every news, every channel and journals in China as the country has never seen as successful player as him. Yao Ming's success in NBA triggered basketball maniac in China. People were now very interested in Basketball and with his success it was the success of the country in opening the gates to NBA in China. Also, it is because of Yao Ming that China has built such a strong bond with NBA that the market has ever seen. Yao seemed a very influential source for basketball in his country.
ADVERTISEMENT
Article continues below this ad
It is very rare to see basketball news in any column of our newspaper, a journey from Ludhiana to NBA has been responsible for this rarity. Satnam Singh Bhamara, a name which everyone knows by now is lacking nowhere in making headlines these days, the very first Indian to make it to NBA. This 7'2'' lad is the son of Balir Singh Bhamara who is also 7'2'' who belonged to a peasant family. Earlier he was playing IMG in Florida from where he'd been picked to be a part of NBA. All the other celebrities are also taking part in appreciating this young prodigy, Sachin Tendulkar was seen appreciating him as he wrote, "I would like to wish him all the best for the coming season and his career. I am sure the entire nation will support him." Like Yao Ming he also seems a new basketball wave to India who would be influencing many young minds here. We need motivations like him to make this basketball poor nation as a basketball competitive nation. We wish him all the luck for his career and we hope that his success would create history in Indian basketball.