Newcastle United Signs Aleksandar Mitrovic
Published 07/18/2015, 12:22 PM EDT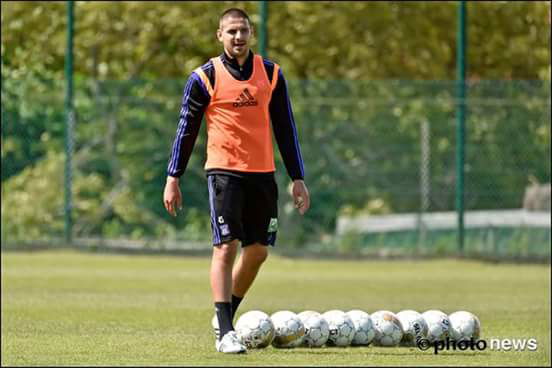 Aleksandar Mitrovic has resigned from the Belgium club, RSC Anderlecht and is set to join Newcastle United for a fee of about £13 million, as confirmed by the player on his social media account. However, he is yet to pass the medical test, which will reportedly be done by today itself.
Aleksandar Mitrovic was highly regarded in Serbia for his boyhood club Partizan Belgrade. He burst onto the Big Stage after a nine-minute goal in his First-team debut, in a Champions League qualifier match against Valletta FC. This was however just a start for the 20-year-old Serbian as he continued to grow his stature in the club. He kept finding the net and scored 15 goals in 36 matches for Belgrade in 2012-13. All this happening when he was just a 17-year-old teenager, which speaks immensely about his talent.
In 2013, RSC Anderlecht signed the player for a Club record fee of 3.5 million. This was a huge capture as a number of clubs were scouting the player and pursuing his signature; Chelsea and Bayern Munich were amongst the many. He soon became a fan favorite and for the Belgian side, he became the front man, scoring 16 goals in 32 matches, that season. The player has since then grown and scored 28 goals last season, one of those coming against Arsenal. His 28 goals, however, went in vain as Anderlecht missed out on the title by 3 points.
Mitrovic was on the radar of many top clubs across the Europe and it was reported that Chelsea and Swansea had even lodged a bid to secure the deal along with Roma. However, it is Newcastle which has captured this amazing dynamic striker, beating the top clubs of Europe.This signing is expected to be one of the many as Steven McClaren is in a mood to revamp the squad and Charlie Austin remains a priority it seems.
Newcastle United, who had a terrible 2014-15 season under Alan Pardew (sacked midway), are signing a second player in this transfer window, after they completed finalising Wijnaldum from PSV earlier, and the team looks set to overhaul their squad under their new manager, Steven McClaren.