F1 Drivers Don't 'Normally' Pick Teammates, Unsure About Mercedes: Alonso
Published 07/09/2021, 2:08 PM EDT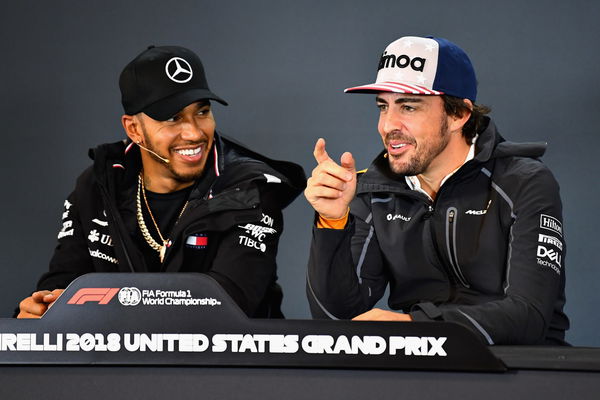 ---
---
Over the last week, all eyes have been on Mercedes' second seat. Tensions have reached an all-time high as people keep wondering who Hamilton will be paired with. Will it be good ol' Valtteri-who's proven to be a reliable second driver? Or will it be George Russell, a rising star with championship potential? Though the world wonders, double world champion Fernando Alonso could not care less.
ADVERTISEMENT
Article continues below this ad
The word on the street is that Hamilton wants to stick with Valtteri Bottas. But Alonso argues one does not get to choose their teammate in the sport. "As a driver, normally you never have the option of choosing your teammate. You race for your team and they always choose the teammate they think is appropriate for the good of the team and you have to accept it."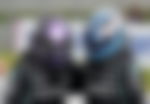 Alonso recognizes things may be different at Mercedes. It's no secret that Toto Wolff is extremely close to his star player Hamilton. Alonso states, "But I don't know the situation they have within Mercedes, or what agreements they have." Toto wants to promote Russell but if Hamilton pushes for Bottas, will he fold?
ADVERTISEMENT
Article continues below this ad
Bottas or Russell- who is the better option for Mercedes?
After the Hamilton-Rosberg era, Mercedes needed someone reliable, who could ease the tensions of the previous three years. Valtteri did that. But it would be unfair to reduce his role to the team as just reliable. Valtteri is fast on his good days. The Fin blossomed as a driver with Mercedes, with 9 wins with the team.
However, the 2021 season has been tainted with disappointments so far. He's currently sixth on the driver's standings, behind both RedBull drivers. This could be something Mercedes can't afford right now, considering the immense pressure on them thanks to Max Verstappen.
ADVERTISEMENT
Article continues below this ad
What could George bring to Mercedes if they were to switch drivers? Russell's talent was on display for the world to see when he subbed Lewis in Sakhir. it would be foolish for anyone to think that he wouldn't do a good job at Mercedes. Additionally, their current competition is a young, upcoming driver. Bringing in someone like George could help Mercedes find some footing in the championship.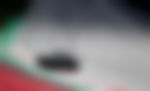 However, Bottas doesn't get half the respect he deserves. He's in a team where Lewis is the man and has been put second. Most of the problems he faced this season were of no fault of his own. At the same time, Russell gives Mercedes the path to a very different future. At the end of the day, we just have to wait for Toto Wolff to pick the driver who he thinks is best suited for Lewis and the Silver Arrows.
ADVERTISEMENT
Article continues below this ad
Watch this story: Lewis Hamilton's Biggest F1 Crashes