F1 Expert Prophesizes Mind-Blowing Ricciardo-Russell Pairing With Hamilton Director at Mercedes
Published 08/18/2021, 10:08 AM EDT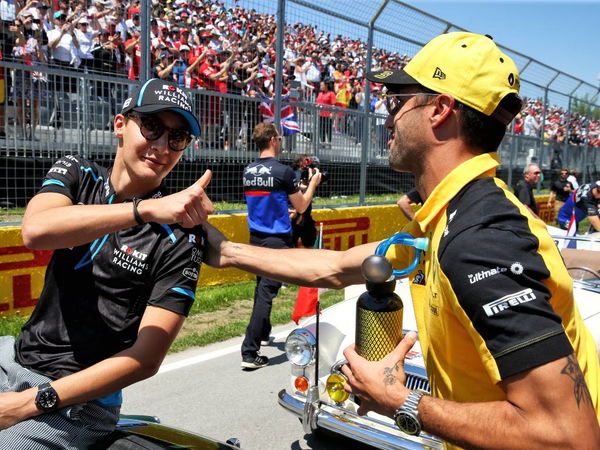 ---
---
F1's favorite presenter, Will Buxton, shared his musings of the grid of the 2025 season, and the article is an interesting read. Having let his imagination run wild, Buxton made a prediction of the grid four years from now – fresh contracts, new F1 regulations, and, of course, the new car included.
ADVERTISEMENT
Article continues below this ad
Buxton's future of Mercedes is the most eye-catching. Barring his statement, "having missed out on the world championship in 2021..," he imagines Daniel Ricciardo and George Russell in the Silver Arrows for 2025.
A step into his storybook, Buxton penned a dramatic story for Mercedes. In 2022, "Lewis Hamilton, now partnered by George Russell, takes his eighth world crown and announces he is retiring from racing."
ADVERTISEMENT
Article continues below this ad
Buxton didn't leave the team's hero to a dry end, of course; Lewis Hamilton would start a career as the Sporting Director for Mercedes.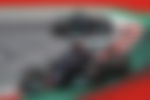 After the champion's departure from his team, they would find a replacement in Sergio Perez, but to no avail. "Mercedes offer Sergio Perez a lifeline for 2023 but they drop down to fourth in the championship."
Buxton added an interesting twist to his story, as he stated, "they replace Perez after one season with Daniel Ricciardo on a multi-year deal from 2024 and after steady progress to third at the end of the season, Daniel and George enter 2025 hopeful of taking the world championship."
A brighter future for the Aussie at the Silver Arrows, it seems.
Buxton's F1 glass ball – a possibility?
Can Buxton's vision of the future ever be a possibility? As happy as it is for Hamilton, Ricciardo, and Russell, will the 2025 season be this perfect?
Hamilton's year looks pretty well written. If Verstappen takes the '21 trophy, Hamilton will undoubtedly fight hard in 2022. Retiring on a high note? A good option, but that is if Hamilton overlooks his recent contract extension – putting him in the Brackley jumpsuit till 2023.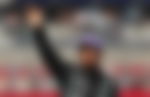 Regardless of when Hamilton retires, Buxton's statement regarding his new post, "… emulating his great friend Niki Lauda and intending to one day in the near future take over the reins from Toto Wolff," is close to being a possibility. No one knows Mercedes like Hamilton, and he would be a perfect fit.
George Russell's seat in Mercedes for 2022 would again be a dream come true. A happy new chapter for the Brit; it wouldn't be the craziest idea to see him in the black chassis. But a partnership with Ricciardo? That's a brilliant plot twist.
ADVERTISEMENT
Article continues below this ad
Although struggling with his current Mercedes engine, would Ricciardo find his success with the team? A faster can and probably even a better team under Hamilton sound like the recipe for success. Or does the possibility of Ricciardo struggling behind a younger teammate stand in the way of that utopia?
ADVERTISEMENT
Article continues below this ad
Buxton's ideas are certainly some food for thought. Although, Hamilton as sporting director and the 2025 Mercedes lineup seems like a tempting thought.
Watch this story: Lewis Hamilton: Ranking His F1 World Titles From 2008 to 2020