F1 Series Drive to Survive Season 3 – Where to Watch, Release Date & Time?
Published 03/15/2021, 1:58 PM EDT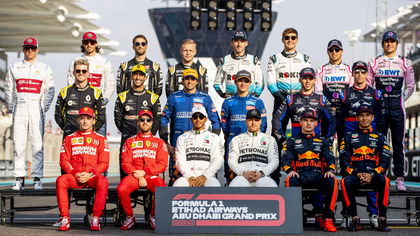 ---
---
Are you an F1 fanatic who can't get enough of the racing action? Do you think that there is not enough drama on race weekends? Worry not, Netflix has us all covered. Since its debut, a couple of years back, Drive to Survive has gone from strength to strength and is premiering its 3rd season this month.
ADVERTISEMENT
Article continues below this ad
Drive to Survive Season 3 | Where to watch
The F1-commissioned docuseries will be exclusively aired on the streaming platform, Netflix. Needless to say, you'll need a subscription to watch it, for which you can check out the prices here.
ADVERTISEMENT
Article continues below this ad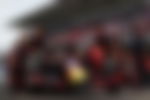 Fans will also have access to the previous two editions of the series. Netflix released the first season with episodes airing on a weekly basis. But they changed their approach when they released all 10 episodes of the second together, appeasing the primarily binge-watching crowd.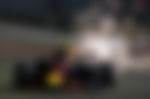 Drive to Survive Season 3| Release date & time
The series will air on Netflix on March 19, 2021 (Friday). Incidentally, it is just 9 days before the new season goes lights out in Bahrain. Hence, this acts as the perfect precursor to the upcoming season every time.
The timing for the series is not officially confirmed. So, watch out for it during the day. However, we expect the episodes to come all at once, just like last season. Hence, it will be worth the wait.
Which F1 teams & race weekends will the series cover?
SPOILER ALERT: WTF1's Matt Gallagher had the pleasure of watching the series before its worldwide release on 19th. Naturally, he revealed a few secrets while still trying to keep the fans guessing. Watch it for yourself below –
ADVERTISEMENT
Article continues below this ad
As you can see, he confirmed the unfortunate news of Max Verstappen's absence from filming. While his team, Red Bull, is extensively covered by the crew, he does not directly feature himself. Perhaps, he dislikes the melodramatic approach of the series.
Also, the crew had a reserved filming time for Mercedes at the Russian GP. Since the stewards controversially penalized Lewis Hamilton, it will be interesting to see the drama unfold in the background. Also, it should also extensively cover the season's postponement in Australia as the crew was still present.
ADVERTISEMENT
Article continues below this ad
The date is very near and we can't wait to get in on the action.